The nursing assistant classes being conducted by schools in San Leandro, California including private schools, health care facility courses, and public colleges are described on this page. Call the phone number provided for more information about class schedules and availability.
NIGHTINGALE NURSING
101 CALLAN AVENUE, SUITE 405
SAN LEANDRO, CA 94577
(510) 357-4222
(Day and Night Classes Available)
VIP NURSING SCHOOL, INC
16388 EAST 14TH ST.
SAN LEANDRO, CA 94578
(510) 481-0240
INSTITUTE OF MEDICAL EDUCATION
2235 POLVOROSA
SAN LEANDRO, CA 94577
(510) 351-2117
A nurse aide is an individual who is trained to provide nursing and nursing-related care to patients who are in different healthcare settings. They work under the direct supervision of licensed nurses and perform the tasks that they delegate to them.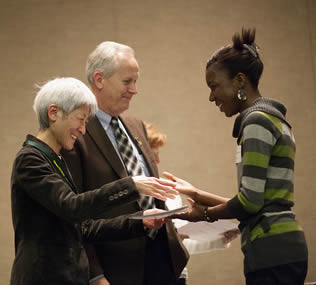 Since nurse aides work with patients almost throughout the day, it is important that they learn the proper knowledge and skills to take care of the patients. The best way to receive the training is to enroll in a state-approved CNA program. These programs are offered by hospitals, nursing homes, assisted living centers, private training facilities, government organizations, vocational schools, technical and community colleges, and rehabilitation clinics.
To enroll, you must be at least 18 years old, have no previous criminal records of theft or abuse, have a high school diploma or a GED certificate, complete immunization records, and be physically capable of taking care of the patients.
When you enroll in a program you will spend at least 50 hours in the classroom for lectures and 100 hours in the clinical area or supervised clinical practice. Both the classroom and clinical training are taught at the same time. You can finish your training within 8 to 24 weeks depending on the training program you enroll in.
Completing an approved training program will make you eligible to apply for the certification exam. According to the law, you must be certified as a nurse aide to work in a state-approved nursing facility. Another way of qualifying for the exam is to complete a semester of nursing school or take up the Fundamentals of Nursing.
The certification exam is a two part exam that consists of a written/oral test and a practical skills exam. Candidates will have a maximum of 2 hours to answer70 multiple-choice questions. As for the skills exam, candidates will be required to perform 5 nursing procedures in front of a CNA evaluator within 25 minutes. They must pass both tests to get certified.
The certification exam in this state is handled by Pearson VUE. They will be the ones that will forward all the names who qualify for certification to the ATCS. The ATCS will then send you your nurse aide certificate within 10 business days after passing. If you do not get your certificate within 30 days, please call the ATCS immediately at (916) 327-2445.
San Leandro California is located in Alameda County and has a population of 84,950. The city is bordered by the city of Oakland. The primary hospitals and health care providors in San Leandro are the John George Psychiatric Pavilion, Alameda County psychiatric hospital,  the HIV care and  Neuro-Respiratory center, All Saints Nursing Hospital, Acute Rehabilitation, SF Acute Care, Fairmont Hospital, and the San Leandro Hospital. photo attribution: codnewsroom