The classes open to join to become a certified nurse aide in Marysville, California are written for you in the list on this page.  Completing the program in its entirety will enable you to take the certification testing to receive your license and be placed on the registry.
Marysville Care and Rehabilitation Center CNA Program
1617 Ramirez Street,
Marysville, CA 95901
(530) 742-7311
Becoming a nursing assistant in California is one of the most practical ways of starting a career in health care. Compared to other courses, the nursing assistant process is quicker, easier, and more affordable. Because of the high demand for nursing assistants, there are plenty of training programs that offer affordable or free training such as the Red Cross. Even when enrolling in the costlier programs, with an annual salary ranging from $20,000 to $37,000, you can easily make up for the training costs.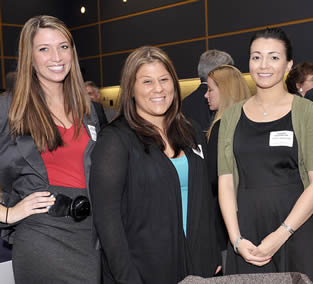 When looking for a training program, be sure to enroll in one that is approved by the California Department of Public Health. Training will consist of 150 hours of classroom lecture and supervised clinical training. You can find programs offered by both public and private institutions and health care providers.
Each program has its own requirements for enrollment. Many of which require the following:
•    Be at least 18 years old
•    Have complete immunizations
•    A negative TB test result
•    Be physically and mentally capable of handling different people
•    Pass the criminal background checks, which are done in both federal and state levels
The job opportunities for a nursing aide are so high that other health care professionals also want to work as a nursing aide. Registered nurses, LPNs, medics, military corpsmen, and nursing students/graduates who wish to become a nursing aide must contact the CDPH at (916) 327-2445 to find out what to do. RNs and LPNs who are working as nursing aides are only allowed to perform procedures that CNAs are allowed to do.
To prove that a nursing aide candidate is competent to work in a nursing facility, they must challenge and pass all the tests of the NNAAP examination. This examination consists of a multiple-choice knowledge exam and a practical skills test. The state has authorized Pearson VUE to help conduct the exams. If you go to their website at www.pearsonvue.com you can:
•    Download a copy of the Candidate Handbook
•    Check the available dates for the Regional Testing Sites
•    Download a sample of the Nursing Aide Practice Written Exams and Skills Check List
•    Download an Application Packet
According to the OBRA of '87 a nursing aide must be certified by the ATCS to work in California. Another way of getting certified in this state is by applying for reciprocity. This certification route is only available to individuals who are already certified as a nursing aide in another state. It is important that the applicants must have current certification and were able to maintain a clean record.
This is the county seat of Yuba County. According to last year's census, they now have a population over 12,072 people. This city is also part of the Yuba City Metropolitan Statistical Area. It is sometimes referred to as Yuba-Sutter Area. The total area for the city is 3.585 sq miles; it has a population density of 3,367.4/sq miles. Two major highways can be found crossing the city; these are State Route 20, and State Route 70.
Health care providers that you can avail and see in the city include Marysville Immediate Care, Mountain Health Associates, Loma Rica Family Practice, Fremont-Rideout Cancer Center, Pediatric Clinic, Aegis Medical Systems, Harmony Health Medical Clinic, Yuba County Health and Human Services Department, and Sutter County Mental Health Services-Bi-County. photo attribution: westconn