Educational centers in Cedarville, California that provide certified nurse aide classes are provided for you below. The list contains all the available schools that are state recognized and open for you to enroll in as of the moment. For more information about taking the CNA exam, getting your certification, program fees, or class schedules, contact the number provided.
Surprise Valley Hospital
P.O. Box 246,
Cedarville, CA 96104
(916) 279-6111
If you want to become a nursing assistant, it is important that you learn how to be one. To achieve this goal, you will have to enroll in a training program that is approved by the state's Department of Public Health. When you enroll, you will be spending at least 150 hours in training. These hours are divided into lectures and clinical training.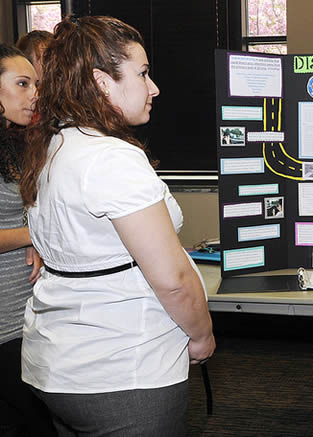 When you enroll, you will be placed under the supervision of a qualified CNA instructor, which is a licensed nurse with enough nursing experience and some background in training adults. Each instructor is only allowed to handle a maximum of 15 students, so maximum learning can be achieved. Before the students are placed in the clinical area, they will have to cover 16 hours learning about infection control, safety and emergency procedures, communication and interpersonal skills, respecting patients' rights, and promoting their independence.
After you complete your training, the next step is to fill-out an application to challenge the National Nurse Aide Assessment Program Exam or the NNAAP exam. This exam consists of a written/oral test and a skills test. When you apply, you will need to provide proof of your training, as well as the payment of $90 for both tests. If you have a specific exam date in mind, please submit your application at least 10 days before your desired date.
On the day of the exam, please arrive at least 15 minutes before the actual scheduled time. If you arrive late, you will no longer be permitted to enter the testing room and you will not be refunded. You will also need to provide a government-issued ID and your Social Security card. You will also not be permitted to test if you fail to bring these two.
If you pass both parts of the test within 3 attempts and within 2 years after you complete your training, your name will be forwarded to the Aide and Technician Certification Section. The ATCS will then send you your CNA certificate within 10 business days. The certificate is made out of a special stock paper that contains several security features to ensure its authenticity. You will use this certificate when you apply for work. This certificate is valid for 2 years and must be renewed before it expires.
Even if you have your certificate, it is still the responsibility of the Employers to check the certification of each applicant before hiring them by going online to http://www.apps.cdph.ca.gov/cvl/SearchPage.aspx. You can also visit the same link if you wish to check your own record.
Cedarville is a CDP area of Modoc County. You can find this city a few miles east of Alturas. It is considered as the largest town in the valley, which is the Surprise Valley. As of the 2010 census, they now have a total population of 514. It has a total area of 5.445 sq miles and a population density of 94.4/sq miles. A major road that you can across the city is the State Route 299.
Examples of health care centers that you can avail in the city include Surprise Valley Community Hospital, Surprise Valley Medical Clinic, Modoc Medical Center, Modoc County Health Department, Pit River Health Clinic, Stevens' Parkview Healthcare, and Warner Mountain Indian Health. photo attribution: westconn