In the town of Chester, California you can find the nurse aide programs listed here. Those included on this page are all available and meet state guidelines for instruction. To receive additional details about getting your CNA certification, taking the exam, or class times, and tuition fees, contact the training center through the phone number provided.
Seneca Hospital
130 Brentwood Drive,
Chester, CA 95620
(916) 258-2151
Seneca Healthcare District
P.O. Box 1814,
Chester, CA 95620
(530) 258-2151
There is now a growing demand for nursing aides in California. This demand has created a shortage of CNAs. If you are looking for a way to start a career in the field of health, then it is the best time for you to become a nursing aide. The state will require you to complete a certified CNA program, undergo the criminal background check, and challenge the certification examination.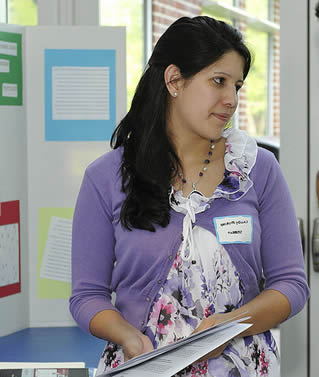 CNA programs in this state are required to offer 150 hours of training. These hours are divided into lectures and clinical practice. These programs will teach students how to handle the different needs of each of their patients. The classroom teachings will cover 50 hours while 100 hours are allotted to clinical practice.  Because of the demand for this profession, you can now find these programs offered in community colleges, vocational training schools, and private institutions. There are even some websites that offer online training.
The criminal background checks are done before you enter your clinical training. You will have to get fingerprinted and use the Live Scan Services. For those who are taking both CNA and HHA programs they are only required to do a single background check. A copy of request forms must be sent to the Aide and Technician Certification Section.
Completing an approved program will make you eligible to apply for the certification exam. This exam consists of a written test and a skills evaluation. If you have trouble reading English, you can take an oral exam instead. To take the oral exam, you must make the request upon applying for the exam. Requests for special consideration or assistance because of disabilities must also be made upon applying.
In order to get certified you must pass both the knowledge test and the skills test. You will have three attempts to pass them. Upon retesting you will only need to take the test that you failed. If you pass all parts, ATCS will send your certificate to your address within 10 business days. CNA employers will only hire applicants who are properly certified by the ATCS. You must renew your certification every 2 years to keep it active. No nurse aide is allowed to work with an expired certificate.
This is a CDP area in Plumas County. Chester was formerly known as Big Meadows. It is situated on Lake Almanor just a few miles from Quincy. You can reach this town if you follow along State Route 36. Chester has a total population of 2,144 people. Its primary industry is lumber manufacturing and tourism. The total area of the city is around 7.369 sq miles.
Examples of health care centers that you can find in the area include Seneca Healthcare District, Lake Almanor Clinic – Clinic Manager, Lake Almanor Clinic – Christopher Ward DO, and Seneca Healthcare District – Hospital Patient Bill. photo attribution: westconn