The faculty training for one to become certified as a nurse aide in Saratoga, California are all provided for you below. Students that are enrolled receive fundamental instruction in health care skills and procedures to prepare them for the licensing exams.
Our Lady of Fatima Villa
20400 Los Gatos-Saratoga Road,
Saratoga, CA 95070
(408) 741-2950
Saratoga Retirement Community Health Care Center
14500 Fruitvale Avenue,
Saratoga, CA 95070
(408) 741-7100
Sub-Acute Saratoga Hospital
18611 Sousa Lane,
Saratoga, CA 95070
(408) 378-8875
One of the best ways to start a career in the field of health is to become a nursing assistant. To work as a nursing assistant in California you must get a CNA certification. Compared to other careers in the medical field, the certification process for becoming a nursing assistant is quick. The certification process in California includes the following: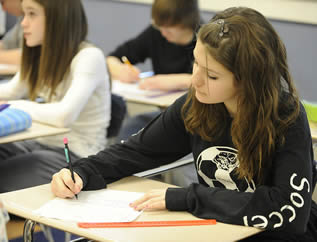 •    Enrolling in a state-approved CNA program. These programs take 150 hours to complete and consist of both lectures and clinical practice while under the supervision of a registered nurse.
•    Completing the initial application forms (http://www.asisvcs.com/publications/pdf/070503.pdf) and submitting them to the Aide and Technician Certification Section. The ATCS is responsible for certifying all nursing assistant candidates in California.
•    The ATCS will require you to provide a local Verification of Training form to ensure that you received the necessary training. Forward the forms to your training institution. The form must be completed by the training institution that you graduated from. The institution will be responsible for submitting the forms back to the ATCS.
•    If all requirements and forms have been checked and reviewed, the ATCS will deem you eligible to apply for the certification exam.
•    You will then complete the Certification Exam Application form (http://www.asisvcs.com/publications/pdf/070508.pdf) and submit it to your nearest Regional Testing Center. If you do not know where yours is, you can check the Candidate Handbook (usually given upon enrolling into a program). Make sure that all requirements, such as the payment fee ($90), are complete before sending them.
•    Once the testing center receives your application, they will mail you detailed information regarding your certification exam date.
•    The certification exam consists of a knowledge exam and a skills evaluation. If you pass all tests, the testing center will forward your name to the ATCS.
•    The ATCS will send you your CNA certification within 10 days after passing.
CNA certifications in this state are only valid for 2 years. During that time you must work as a nursing assistant for at least 8 hours and complete 48 hours of in-service training. This will make you eligible to renew your certification. If you fail to renew your certification, you will lose your eligibility to work in a certified nursing facility.
Please remember that the certification process for each state is different. There are however, some elements that are the same such as completing a state-approved program and challenging the certification exam. For any questions, you can call the CDPH at (916) 327-2445.
This is a city that is a part of the Santa Clara County. It is situated in the Santa Clara Valley just west of San Jose. As of the 2010 census, they now have a total population of over 29,926 people. You can find this city on the western portion of the Silicon Valley. The total area of the city is approximately 12.382 sq miles. It has a population density of 2,416.9/sq mile. Major roads that you can access from the city include Highway 9 and Highway 85.
The CVS/pharmacy is the fifth biggest employer in the city. Other health care providers in the city include Saratoga Walk In & Urgent Care Clinic, New Era Medical Clinic, Advanced Reproductive Care, West Valley College – Budget Manager, and Subacute Saratoga Hospital. photo attribution: departmentofed