The CNA training centers located in National City, California are being offered here. For more information, you can call the number provided to speak with a program administrator about how you can receive instruction to qualify to take the certification exams.
National City Adult School
517 Miles of Cars Way
National City, CA 91950
(619) 585-7818
http://nca.sweetwaterschools.org/
The Nurse Group Education Center
2345 E. 8th St., Suite 102
National City, CA 91950
State License Number S-1340
Website: www.thenursegroup.com
Telephone # 619-475-8800
Cell Phone 619-887-2838
Nursing aides are one of the most in-demand professions nowadays. Since it is an entry-level profession, it is a great way to start a career in the field of health. If you are considering becoming a nursing aide, then it is important that you know what the requirements are. This will help you prepare for your chosen career.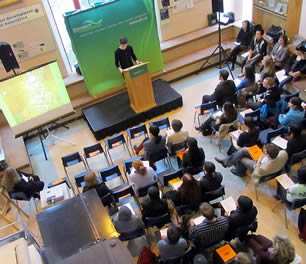 Nursing aides work in different healthcare settings like hospitals, nursing homes, assisted living centers, rehabilitation centers, long-term care centers, clinics, and even in the client's own home. Their job description is wide and often involves helping patients in their daily activities like bathing, dressing, toileting, eating, ambulating, cleaning their immediate environment, and many more.
Before you handle any patient, it is important that you learn the proper ways to do so. That is why you must enroll in a state-approved CNA program. CNA programs will teach you the knowledge and skills that you will need to meet the individual demands of each patient. You will spend at least 50 hours in the classroom for lectures and 100 hours in the clinical area for your practical training. Depending on the program you choose, it can take you 8-24 weeks to complete your training.
Some online courses are allowed, however only 24 hours of this type of program qualifies toward the requirement. You can call the CA Department of Health at  (916) 327-2445 or ask questions via email at cna@cdph.ca.gov to learn more about current guidelines and recommendations.
After completing your training, the next step is to take the National Nurse Aide Assessment Program exam or NNAAP exam. This exam consists of a written/oral exam and a clinical skills evaluation. If you pass all the tests, you will receive a CNA certificate from the Aide and Technician Certification Section. Employers will only hire you as a nursing aide if you are certified.
Completing a CNA program is not the only way to become eligible to apply for the NNAAP exam. RNs, LPNs, medics, and nursing students and graduates can also apply for the exam without the need for further training. To determine if they are eligible, they need to call the ATCS at (916) 327-2445.
Another way of getting certified in California is to apply for reciprocity. However, this is only available for individuals who are already certified as nursing aides in other states. Applicants must have a current certification and a good record with their state. They will be required to provide proof of training such as a diploma or a copy of their transcript of records.
This city is part of San Diego County. According to the 2010 census, their population has now reached up to 58,582. It is considered the second oldest city in San Diego County. It has a total area of 9.1 square miles and a population density of 6,426.7 people per square mile.  You can find that this city is bounded by San Diego, Bonita, Chula Vista, and San Diego Bay.
Health Centers that you can find in this city include California Family Care Medical Clinic, Operation Samahan Health Clinic Administration, New Life Family Center at Paradis, Southern California Medical Clinic, Unique Health Care for Women, Medical Clinic, STD Test Express, Synergy Clinical Research Center, and South Coast Medical Clinic. photo attribution: ufv