One must complete certified nurse aide classes in order to be eligible for the state exams to receive a license to work. You can find the classes located in Weaverville, California that are open for enrollment at this time on this page. If you know of additional CNA programs that are found within the city of Weaverville, please let us know.
Trinity Hospital
P.O. Box 1229,
Weaverville, CA 96093
(916) 623-5541
The completion of a CNA training program is a necessary step in becoming a nursing aide. If you complete a program that is approved by the Department of Public Health, you will become eligible to apply for the certification exam. According to federal and state laws, you can only work as a nursing aide if you have a certification.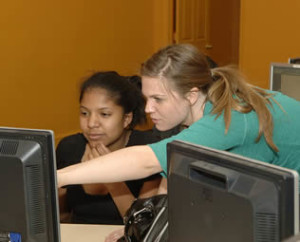 There are plenty of valid nursing assistant programs that can be found throughout the United States. They are offered by different institutions and schools such as hospitals, nursing homes, long-term care facilities, rehabilitation centers, clinics, vocational and technical schools, and government organizations. To be accepted into a program you must:
•    Be at least 18 years old
•    Be competent in Basic English
•    Have at least a high school diploma, GED certificate or something equivalent
•    Have complete immunizations
•    Be physically competent to take care of different patients
•    Be able to pass the criminal background checks
CNA programs in California take 150 hours to complete. Students will spend those hours in the classroom for lessons and in the clinical area for supervised clinical practice. Before students are allowed to take care of any patient, they must first spend 16 hours learning the following concepts:
•    Infection control
•    Medical terminologies
•    Human anatomy
•    Therapeutic communication skills
•    Basic nursing care
•    Safety and emergency procedures
•    Roles and responsibilities
•    Patient rights and independence
The certification exam in California is handled by the Pearson VUE Testing Company. It consists of a written/oral exam and a clinical skills test. Only those who pass all the tests will get certified by the Aide and Technician Certification Section of the L&C Program. If you wish to know more details about the exam, download a copy of the Candidate Handbook from this link: http://www.asisvcs.com/publications/pdf/070500.pdf
California offers reciprocity to certified nursing aides from other states. This allows other CNAs to transfer and work in California without the need for further training or testing. To be eligible the applicant must have a current certification and a clean record. To protect the interest of the patients, all applicants are still required to undergo and pass the federal and state background checks before being accepted.
Weaverville is a CDP as well as the county seat of Trinity County. As of the 2010 census, their population has now reached up to 3,600 people. The total area of the city is approximately 10.424 sq miles where all of it is land. Its population density is 345.4/sq mile.
There are a lot of health care centers in the town. Examples of them include Trinity Community Health Clinic, Planned Parenthood: Trinity Clinic, Trinity Hospital, Judith K. Walkner, PT, Felice A. Elias, Lac, and Ann Elias Acupuncture. photo attribution: departmentofed