One can find nursing assistant classes in Upland, California listed below. Courses must meet state requirements and be accepted by the registry to be eligible to qualify one for the certification exams. Call to speak with a school adviser to learn more about their offerings.
Heritage Park Nursing and Rehabilitation Center
275-B Garnet Way,
Upland, CA 91786
(909) 949-4887
Upland Convalescent Hospital
1221 East Arrow Highway,
Upland, CA 91786
(909) 985-1903
Villa Mesa Care Center
867 East 11th Street,
Upland, CA 91786
(714) 985-1981
A CNA certification is a requirement to work in California as a nurse aide. Getting a CNA certification is not that hard if you know what the requirements are. The certification process in California involves three major steps: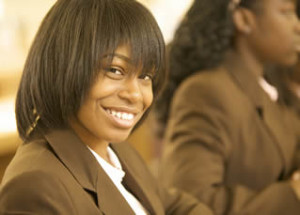 1.    Successfully completing a state-approved NATP
2.    Passing the Live Scan criminal background checks
3.    Passing the Certification Exam
Nurse Aide Training Programs
There are plenty of NATPs that can be found throughout the state. Each program has its own prerequisites for enrollment. Generally, you must be at least 18 years old, pass the physical exams and medical tests, be competent in Basic English, and have at least a high school diploma or a GED certificate to be accepted into a program.
NATPs are required by the California Department of Public Health to teach their students 16 modules that will cover different topics. A program's duration must not go below 150 hours. An approved program's curriculum is divided into classroom lessons and practical training. Depending on the program, it can take you 2-6 months to complete your training.
Criminal Background Checks
The background checks are done prior to the start of the clinical rotation of the program. No student is allowed to proceed to the clinical area without being fingerprinted and undergo the background checks. The background checks are done through the Live Scan Services. The NATPs are required to submit each student's completed request form to the ATCS prior to the start of the clinical portion of the training.
Certification Exam
You can only apply for the certification exam if you completed an approved training program. You can either complete a CNA training program or a Nursing education program. Military-trained medics who wish to challenge the exam must submit proof of education and training before submitting their applications to the Regional Testing Center.
The certification exam consists of a written/oral exam and a random skills exam. Candidates are given 2 hours to answer all 70 multiple-choice questions on the knowledge test and 25 minutes to perform all required nursing procedures. Only those who are able to pass all the tests will get certified.
Upland is  a city that can be found in San Bernardino County. According to the last census, their total population is now at 73,732. This city was once known as North Ontario before it got incorporated into the county. It has an estimated total area of 15.651 sq miles and a population density of 4,711/sq mile.
The San Antonio Community Hospital is the biggest employer in the city. It has over 2,000 employees working for it. Health care centers other than the above mentioned include Health Care Consulting Technology Inc., Good Hope Home Health Care, Genus Home Health Care Inc., One Health Care Provider Inc., Viewcrest Home Health Care Inc., and Family Health Care. photo attribution: departmentofed