Institutions in West Sacramento, California that offer CNA programs are all shown to you on this page. For information about taking the nursing assistant certification exam, class schedules, or program requirements, please contact the school through the phone number provided. If you know other authorized classes that are being offered in the city, send them to us and we will add them to the list.
Somerset Nursing Center
2215 Oakmont Way,
West Sacramento, California 95691
(916) 371-1890
A lot of people are now thinking about becoming a nursing aide in California. According to federal and state laws, only CA-certified nursing aides are allowed to work in approved nursing facilities. Employers are required to verify the certification of each of their applicants before hiring.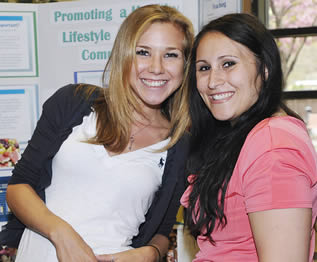 If you want to become a nursing aide, you will have to search of an NATP to enroll in. Please make sure that the program you choose is certified by the CA Department of Public Health. Approved programs are required to offer both clinical and theoretical lessons to their students. They will cover concepts such as infection control, safety and emergency procedures, roles and responsibilities, communication skills, and other concepts that were defined in the OBRA of '87.
The only way for an individual, who has never been a CNA, to get certified is to pass the certification exam. This exam consists of a 70-item multiple-choice knowledge test and a random skills evaluation. If you have difficulty in reading English, you can take the oral version of the knowledge test by sending a letter of request when you apply for the exam. The knowledge test takes  2 hours to complete while the skills evaluation lasts only 30 minutes.
If you pass both exams, you will get your CNA certificate from the Aide and Technician Certification Section of the Licensing and Certification Program. This certificate is made from a special stock paper that contains several security features. This will ensure that your certificate is authentic when you show it to your employers. They however, will still verify your certificate by going to http://www.apps.cdph.ca.gov/cvl/SearchPage.aspx.
You must keep your certification valid in order to maintain your eligibility to work as a nursing aide. You will need to renew your certificate every 2 years. To renew, you must provide proof of work as a nursing aide and proof that you completed 48 hours of in-service training or CE.
If you are also certified as a home health aide, you can renew both certifications at the same time. The in-service training or CE that you do as a CNA will also be counted to meet the requirements for HHA certification renewal.
It is important to renew your certification before it expires. No individual is allowed to continue working with an expired certificate. If your certificate expired less than 2 years, you can reactivate it without any need for additional training. If you submit the renewal form (http://www.asisvcs.com/publications/pdf/070512.pdf) you can reactivate it by passing an evaluation exam.
This is a city that is part of Yolo County. It is a city that is contiguous with Sacramento itself but is separated by the Sacramento River. This city is considered a fast growing community and has now a total population of 48,744. It has a total area of 22.846 sq miles and a population density of 2,133.6/sq miles.
The First Health and Siemens Healthcare Diagnostics are two of the largest employers in the city. Other health care centers and providers you can find in the city include Yolo County – Health Department, Linda Ankeney, MFT, Affordable Health Care Concepts Inc., Grand River Villa Residential Care, US Healthworks, Spring Medical Clinic, and Molina Medical Centers. photo attribution: westconn