CNA classes in El Cajon California are provided for you below. You can use the phone number provided for more details about certified nursing assistant training programs, tuition rates, schedules, and requirements.
Grossmont Health Occupations Center
8800 Grossmont College Dr
El Cajon, CA 92020
(619) 569-3660
Western Medical Training Center
1161 East Main St Suite 205
El Cajon, CA 92021
(619) 384-9335
Certified nursing assistants can be found working in different healthcare settings such as hospitals, nursing homes, assisted living centers, rehabilitation clinics, and long-term care centers. This is one of the reasons why they are very in demand throughout the United States. Because of this demand, a lot of people are now asking how they could become CNAs.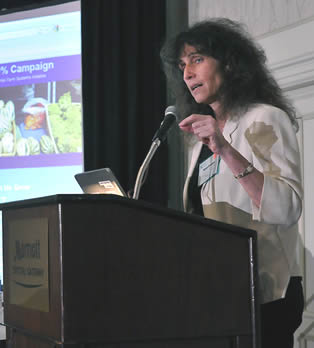 In order to become a nurse aide you must successfully complete a state-approved training program and pass both the written/oral knowledge test and skills test of the NNAAP exam. Those who had taken up the Fundamentals of Nursing through a Nursing Education Program can immediately apply for the NNAAP exam without completing a nursing assistant program.
CNA training consists of a minimum of 50 hours of lectures and 100 hours of supervised practical training. During your training period, you will be placed under the care of a qualified nursing assistant instructor. You will not be allowed to perform any procedure without the knowledge of the instructor or if the procedure has not yet been taught in the classroom.
The NNAAP exam is conducted with the help of the Pearson VUE testing company. The company also helps in scoring and releasing the test results. Since your training is only valid for 2 years, you must get certified within that time. If you are enrolled in a facility-based training program, then you will only have 120 days from the start of your work to get certified.
The NNAAP exam initially consists of a written and a skills test that costs $90. Those who have trouble reading English can request to have the written test replaced by an oral exam for an additional fee of $15. The NNAAP exam complies with the Americans with Disabilities Act and provides special accommodations for those who are in need of them. Request for special accommodations must be made upon applying for the exam.
If you are able to pass all the tests your name will be added to the state's Nurse Aide Registry and you will receive a CNA license. According to the OBRA of '87, only certified nursing assistants are allowed to work in a state-approved facility. It normally takes at least 10 business days to get a the license through the mail.
El Cajon is a city that is located in Sand Diego County. As of the latest census, their population has now reached up to 100,116. This city is mostly surrounded by mountains, which is how they got the nickname "The Big Box".  Their total area is 14.433 sq miles with a population density of 6,892.4/sq miles.
The Eldorado Care Center and the Country Hills Health Care & Rehabilitation Center are included in the top tem biggest employers in the city. Each of them has more than 200 employees. Other health clinics in El Cajon include Mountain View Healthcare, Heartland Center, Chase Avenue Family Health Center, STD Test Express, East County Urgent Care and Healthcare Financial Solutions. photo attribution: usdagov