The Certified Nursing Aide classes in Mill Valley, California are listed for you on below. If you know other certified nursing classes or training programs being offered in the city, send them to us and we will add them to the list.
The Redwoods
40 Camino Alto,
Mill Valley, California 94941
(415) 383-2741
When applying for work as a CNA, you will need to present your CNA certificate to your employers. This certificate is made up of a special paper that contains several security features. Employers will then counter check your certification by going online at http://www.apps.cdph.ca.gov/cvl/SearchPage.aspx before hiring you. Employers will only hire applicants whose names are found in the state's Nurse Aide Registry. If you have never been certified as a nurse aide before, then the only way for you to get into the NAR is by challenging the NNAAP exam.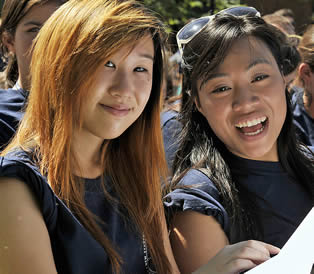 The NNAAP exam consists of a 70-item multiple-choice knowledge test and a random skills evaluation. Both of these exams are given on the same day. If you can pass all the tests within 3 attempts then your name will be added to the Registry and you will get your certificate. This exam is currently conducted by Pearson VUE. You can also apply for the exams by going to their site (www.pearsonvue.com) as well as download a copy of the Candidate Handbook, which contains more details about the NNAAP exams.
Before you can apply for the exams, you will need to establish eligibility by completing a CDPH-approved CNA training program. Because of the demand of nursing aides there are a lot of training institutions that are now offering this type of training. Military trained medics, RNs, LPNs, and other healthcare professionals like licensed psychiatric technicians can also apply for the exams by providing proof of training and education. If you have any questions about your eligibility, please contact the ATCS at (916) 327-2445.
Once your name is entered in the Registry, it will be your responsibility to maintain and update it. Please inform the Registry if you change your name or address. If you changed your name, you must provide legal documentation such as a marriage certificate or a divorce certificate. You can inform the Registry by completing the Change Name or Address Form (http://www.cdph.ca.gov/pubsforms/forms/CtrldForms/cdph0929.pdf)
To keep your name on the Registry you will have to get work as a paid nursing aide and complete 48 hours of in-service training or continuing education. CEUs must only be taken at educational institutions that are approved by the CDPH. If you fail to renew your certification, you will lose your eligibility to work as a nursing aide.
Mill Valley is a city that is part of Marin County, CA. It is just a few miles north of San Francisco through the Golden Gate Bridge. According to the latest census, their population is now at 13,903 people. It is also situated on the western and northern shores of Richardson Bay. You can find the Miur Woods National Monument just outside the city limits. It has a total area of 4.847 sq miles and a population density of 2,868.4/sq miles.
Examples of health care centers that you can find in the city include Clear Center of Health, Brown Jan MD, Acqua Skin Clinic, Mill Valley Eye Center, SkinSpirit Mill Valley, Tom Steel Clinic, Mill Valley Orthopedic Clinic, Refresh Skin By Isela, and Duchess Marden. photo attribution: westconn