Students who want to learn how to work as a certified nurse aide can find class programs in Huntington Park, California available in detail below. For more information about their training, do not hesitate to call them or visit their office during working hours.
Technical College, Inc
6606 Pacific Blvd Suite 204
Huntington Park, CA 90255
(213) 587-2364
(Multiple classes are available here)
All aspiring nursing aide candidates are required to complete an approved training program. Completing an approved program will make the candidates eligible to apply for the certification exam. The Department of Public Health is responsible for approving all CNA programs in the state. You must only enroll in a program that has been approved by the CPDH.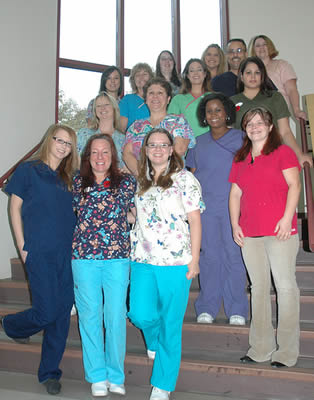 One must complete CNA training classes before being allowed to take the competency exams. As a nurse aide student, one will learn different skills like proper safety protocols, vital signs monitoring, assisting in the patient's feeding, bathing, dressing, transporting, catheter care, range of motion exercises, and keeping the environment clean. You will also learn in different subjects like infection control, mental health, therapeutic communication, as well as other aspects that will prepare you to handle different health care situations. To find out more about how to get a certification, you can call the Public Health Licensing & Certification program at (916) 552-8700.
Nursing Aide Training Programs (NATPs) in California offer a minimum of 150 hours of training. The training involves 50 hours of theoretical lectures and 100 hours of on-the-job training. During the duration of the program, students are placed under the care of a qualified licensed nurse who has sufficient experiences in nursing as well as training adults. All the things that you will learn in the program will help you pass the certification exam.
The certification exam is the final step in becoming a nursing aide. According to federal and state laws, you can only work in a state-approved nursing home or long-term care facility as a nursing aide if you are certified. Employers are required to verify each applicant's certification before hiring them. They can check certifications by simply going to http://www.apps.cdph.ca.gov/cvl/SearchPage.aspx.
If you completed a program that offers similar training like a nursing education program, you may apply for the certification exam directly. You will be required to provide proof of training such as a copy of your transcript of records or a diploma.
The certification exam consists of a written/oral exam and a skills evaluation exam. The exams are a written test comprised of 70 multiple choice questions and a skills demonstration test. You must pass both tests to get certified. Both parts of the test must be passed within three tries in a two year period in order to avoid retaking the school training. The state has authorized Pearson VUE to help conduct, score, and release the results of the exam. To know more, please download a copy of the Candidate Handbook from http://www.asisvcs.com/publications/pdf/070500.pdf.
Those who pass are included on the state nurse aide registry which enables them to work as a nursing assistant for 2 years. You must renew each two years by submitting work verification. You can verify your registry status after taking the test by calling the California Certification Unit at (916) 327-2445.
Another way of getting certified in California is by applying for reciprocity. This however, is only available to individuals who are already certified as nursing aides in other states. If they are approved for reciprocity, they will be allowed to work in California without any need for further training or testing. To be eligible for reciprocity, the applicant must have a current certification and must not be on the Abuse Registry.
For any questions, you can go to www.cdph.ca.gov or call (916) 327-2445 from 8:00 AM to 5:00 PM.
Huntington Park is a city that is located in Los Angeles. According to last year's census, the population of the city has now reached up to 58,114. Their population has decreased as compared with the 2000 census which was 61,348.
Health care centers in the city include Aghapy Medical Group Inc. (323) 584-8700, North East Community Clinic (323) 587-7400, San Martin De Porres Medical Clinic of South Gate (323) 583-8787, Clinica La Victoria (323) 588-5500, La Kha Medical Clinic (323) 588-5467, Union Medical Clinics (323) 587-9141, and South Atlantic Medical Group (323) 589-6633. photo attribution: ufv