Training facilities located in Cathedral City, California that are offering CNA programs at this time are found here. Applicants who are accepted and complete the course can schedule a date for the exams. For more information about certification requirements, program schedules, or class tuition cost, just contact the number provided below.
California Nurses Educational Institute, Inc.
68-860 Perez Road, Suite E,
Cathedral City, CA 92234
(760) 416-5955
Desert Career College
67501C East Palm Canyon Drive,
Cathedral City, California 92234
(760) 864-1356
If you are looking for a way to start a career in the field of health, then you should think about becoming a nursing assistant. There are three ways for you to become a nursing assistant in California. You can: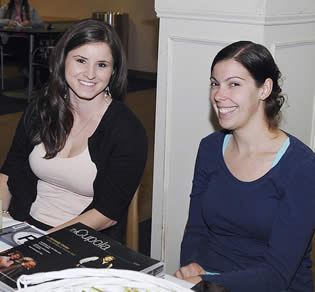 •    Complete a CNA training program
•    Apply as an equivalence-trained nursing assistant
•    Apply for nurse aide reciprocity
CNA training programs in this state are approved and monitored by the state's Department of Public Health. These programs are required to offer their students 150 hours of training, which are divided into theories and practical training. It will cover 16 different modules like infection control, communication skills, basic and personal care, safety and emergency procedures, and many more. To be accepted into one, you must:
•     Be at least 18 years old
•    Have at least a high school diploma or a GED
•    Speak and understand Basic English
•    Have a clean record
•    Be complete of all necessary immunizations and have a negative TB test result
Completing an approved program will make you eligible to apply for the National Nurse Aide Assessment Program Exam. If you pass both the written (oral) multiple-choice knowledge test and the practical skills evaluation, you will get certified. Only certified nursing assistants are allowed to work in an approved nursing facility.
People with different educational backgrounds can become a nursing assistant. Registered nurses, licensed practical nurses, or military medics are allowed to become CNAs by challenging the NNAAP exam. If they apply to become an equivalency-trained nursing assistant, they must provide proof of training and education to the ATCS for them to take the exam without any additional training.
The process of reciprocity is only for CNAs who are currently certified in another state's Nurse Aide Registry. This process allows them to transfer their certification to California and receive a new one issued by the ATCS. When applying, the applicant must have a valid certificate and was able to maintain a clean record. He must also pass the criminal background checks that will be done in federal and state levels.
Please click on this link (http://www.asisvcs.com/publications/pdf/070503.pdf) to get a copy of the initial application form that must be submitted to the ATCS.
Cathedral City is a city that is part of Riverside County, CA. It has a total population of about 51,200 people. You can find this city in between Palm Springs and Rancho Mirage. It has the second most populous city in the Coachella Valley; it comes second only to Indio. It originally got its name from Cathedral Canyon which is located south of this place. Locally it is called as "Cat City" for short.
Health care centers that you can avail in the city include Durante MD Joseph R, Riverside County Public Social Services, Acn Healthcare Providers, Eisenhower Occupational Health Services, Eisenhower Urgent Care, H & L Healthcare, Pacold Medical Clinic, Cathedral City Medical Clinic, Riverside County Mental Health Program, and Desert Oasis Healthcare. photo attribution: westconn