Those looking in the town of Alta Loma, California for state approved nurse aide training programs can find them listed on the page below. For more information about taking the CNA certification exam, class schedules, or tuition fees, just call the number provided.
Rancho Mesa Care Center
9333 La Mesa Drive,
Alta Loma, CA 91701
(909) 987-2501
CNA training is the first step in becoming a nursing assistant. When you are looking for a program to enroll in, please remember to only enroll in a program that is approved by the CA Department of Public Health. This will ensure that you will receive training that meets federal and state standards as well as be able to apply for the National Nurse Aide Assessment Program examination.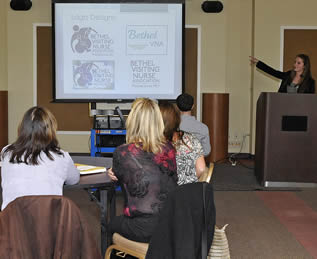 Approved programs are required to offer 150 hours of training. These hours are divided into 50 hours of classroom lectures and 100 hours of supervised clinical practice under a certified CNA instructor. A program can have additional hours if the training facility informs the CDPH and provides them with a lesson plan. Approved programs are also required to cover 16 different modules. These include, but are not limited to:
•    Medical and Surgical Asepsis
•    Body Mechanics
•    Patient's Rights
•    Rehabilitative and/or Restorative Care
•    Emergency Procedures
•    Patient Care Skills
•    Vital Signs
•    Patient Care Procedures
•    Weights and Measurements
•    Nutrition
•    Observation and Charting
As soon as you complete your training, you can then fill out an application packet for the NNAAP exams. You can acquire an application packet from your instructor or download it by going to www.pearsonvue.com. When submitting your application forms, please make sure that they are complete and include the payment of $90 for the exams. The payment must only be in the form of a money order, cashier's check, or a company check. Incomplete applications will not be processed.
Once the Regional Center receives your application, they will send you information regarding your exam, including its date. If you are unavailable on that date, you are entitled to one free rescheduling or cancelling. To avoid any additional charges, please inform the Regional Center at least 2 business days before your examination.
The NNAAP exam is divided into two parts – a written/oral exam and a practical skills evaluation. If you pass both of them within 3 attempts and within 2 years after completing your training, you will get your CNA certificate. According to both federal and state laws, only certified nursing aides are allowed to work in approved nursing facilities.
Alta loma is a community that is a part of San Bernardino County. You can find this town at the foothills south of the San Gabriel Mountain range. It is also near Cucamonga Park and Mount Baldy. You can also get to this city if you follow Old Route 30. The name of this town comes from the Spanish word that means "high hill".
Health care centers and providers that you can find in the city include Loma Linda University Healthcare, Western University, Concentra Urgent Care – Rancho Cucamonga, Millennium Imaging Medical Center, Wilshire Oncology Medical Group, Valiant Medical Group Inc., Advantage Vaccination Services, and Sura Urvashi MD. photo attribution: westconn