The training centers offering CNA classes that are available for enrollment in Santa Ana, California are shown below. Contact one of the schools to learn more about how you can sign up for certification instruction.
Central County R.O.P.
2323 N. Broadway Suite 301
Santa Ana, CA 92706
(714) 966-3528
Qbics Career College
1125 East 17th Street
Santa Ana, CA 92701
(714) 550-1052
A number of people today are looking for ways to start a career in the field of health. One reason for this is its job security. Those who are in working as healthcare providers will always have constant job opportunities because healthcare will always be a necessity in a growing society.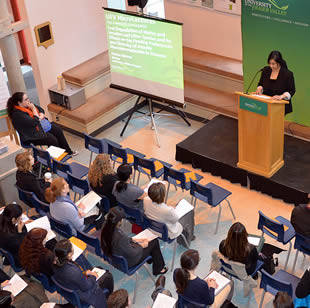 One of the best ways to start a career as a healthcare provider is to become a nursing aide. These employees work closely with patients providing nursing and nursing-related procedures that are delegated by licensed nurses. Nursing aides can be found in different healthcare settings such as hospitals, long-term care facilities, rehabilitation centers, nursing homes, assisted living centers, and etc.
According to the law, before you can work as a nursing aide you must first complete a state-approved training program. It is important that you equip yourself with the necessary knowledge and skills that you might use in different clinical scenarios. The training program should be approved by the state's Aide and Technician Certification Section. The programs in California are being offered by colleges, high schools, training centers, as well as some healthcare centers. There are also websites that offer partial online  training.
State-approved training programs take 150 hours of training. Their training curriculum consists of both classroom lessons and supervised clinical practice. Students are placed under the care of a qualified instructor. They will learn different concepts such as infection control, human anatomy, nutrition, basic nursing procedures, personal care, medical terminologies, and many more.
The next step after training is to challenge the National Nurse Aide Assessment Program exam. In order to get an approval from the Nurse's Aide Board, you will have to pass their background check. Other requirements that you must comply for the exams include submitting documents like immunization and test records, proof of your training, the complete application form, as well as paying the fees for the exams.
This exam consists of a multiple-choice knowledge test and a practical skills exam. It was designed to test the competency of all aspiring nursing aides. If an aspirant passes all the tests within 2 years after completing his training, he will get certified. Employers in California will only hire those who possess a CNA certification.
You can only keep working as a nursing aide so long as your certification has not expired. To keep your certification active you must renew it before it expires. The ATCS sends out notifications at least 4 months prior to a certification's expiration. To ensure that you receive the notice, please inform the ATCS if you change your name or address by completing this form (http://www.cdph.ca.gov/pubsforms/forms/CtrldForms/cdph0929.pdf) and submitting it to the ATCS WITHIN 60 days of the change.
Part of the requirement for renewal is complete and proper documentation (http://www.cdph.ca.gov/pubsforms/forms/CtrldForms/CDPH283a.pdf) of 48 hours of in-service training/CE from a CDPH-approved program. Examples of continuing education classes that you can take include Anatomy, Physiology, Epidemiology, Environmental Medicine, Languages, Nutrition, Sign Languages, and many more. For more information, please follow this link: http://www.cdph.ca.gov/certlic/occupations/Documents/How-to-Renew-Your-Cert.pdf.
With a total population of 324,528, this city is the second most populated city in the entire Orange County. This city is also the county seat for Orange County. Aside from that, it is also the 57th most populated city in the entire country. You can find the Santa Ana River adjacent to this city.
The Tenet Healthcare and the California Department of Mental Health are considered two of the top employers in the entire city. Tenet Healthcare has over 1,500 employees alone. Other healthcare centers in the city include Western Medical Center Santa Ana, Gentiva Health Services, Saint Mary Medical Clinic, Santa ANA Health Clinic, Clinica Medica Familiar De Santa ANA, and Clinica Virgin De Guadalupe. photo attribution: ufv