The available nurse aide classes in Wasco, California are offered in the listing below. If you know any other active schools, you can contact us so that we can add them to the list.
North Kern Vocational Training Center
2150 7th Street
Wasco, CA 93280
(661) 758-3045
Working as a nursing aide means that you will be constantly under the care of registered nurses. You will be helping them provide nursing and nursing-related care to patients in different healthcare settings. In order to meet the different needs of each patient, you must enroll in a state-approved training program in order to become a competent CNA.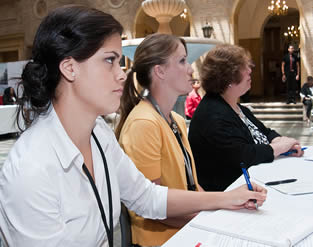 State-approved training programs are required by the state of California to offer their students no less than 150 hours of training. The training hours are divided into 50 hours of lectures and 100 hours of clinical practice. During the entire course of the program, students will be handled and supervised by qualified CNA instructors.
Completing an approved training program will make you eligible to apply for the certification exam. According to the Nursing Home Reform Act, all aspiring nursing aides must be certified to work in a state-approved healthcare facility. Requiring aspirants to get certified before working will help guarantee that the patients will receive good quality care.
The certification exam consists of a written/oral knowledge test and a clinical skills exam. Aspirants must pass both the portions of the exam to get certified. The payment for the testing fee is $90; those who request to take the oral exam must pay an additional of $15. Payments must be sent along with the application forms, and made payable to the Regional Testing Center.
On the day of the exam, please arrive at least 30 minutes before the schedule given to avoid being late. Latecomers will no longer be allowed to enter the testing area and take the test. You will also need to bring a valid government-issued ID and a copy of your SS card for the pre-exam check-in. If you fail to bring either of the two, you will also not be permitted to take the exam.
The exam results are normally released on the same day. If you pass both tests, then your name will be forwarded by Pearson VUE to the state's Aide and Technician Certification Section. The ATCS will then send you your CAN certificate within 10 working days, which you can use to show that you are a certified nursing aide.
Wasco is a city just outside Bakersfield and is in the San Joaquin Valley. It can also be found near State Route 43. As of 2010s census, the population of the city has reached up to 25,545 with a population density of 2,710.1 people per square mile. The city has a total land area of 9.4 square miles.
Agriculture and gas extraction are the major source of the economy of the city. Health centers that can be located within the city includes Wasco Medical Plaza (661) 758-4184, Kern County Mental Health Services – West Kern (661) 758-7300, Wasco Medical & Dental Clinic (661) 758-2263, Wasco Women's Clinic (661) 758-0680. photo attribution: usdagov