Those looking for institutions in Bell, California that are currently offering nurse aide instruction can find the latest classes available listed below. If you know any certified training programs that are being offered in the city, contact us so we can add them to the list.
[There are no nurse aide classes in Bell, CA that are available as of the moment.]
A CNA certification is a requirement to work as a CAN in California. Compared to other career paths, this is one of the fastest ways to start a career in the field of health. The certification process will involve completing a CDPH-approved nurse aide training program, undergo criminal background checks, and challenge the National Nurse Aide Assessment Program examination.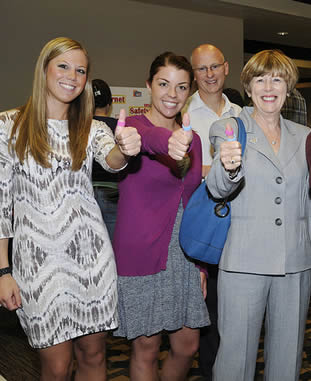 CDPH-approved programs are now offered in different training institutions because of its demand. You can find the programs in institutions such as community colleges, hospitals, living centers, nursing homes, and private training facilities. Even the American Red Cross has its own approved program curriculum. Each institution has its own requirements to enroll. Many of them will require their students to be:
•    At least 18 years old
•    Able to understand both written and spoken English
•    Have a high school diploma or something equivalent
•    Physically and mentally capable of taking care of the patients
•     Have a negative TB test result
Approved program curriculums consist of both classroom lectures and clinical training. Before the students are allowed to handle any patient, they must cover 16 hours of lectures about infection control, communication and interpersonal skills, roles and responsibilities, safety and emergency protocols, and patients' rights and independence. Students or the training institutions are also required to submit a copy of the completed Request for Live Scan Service for the background checks. According to the new regulations, most institutions are required to pay for the services. If you have any complaints about a training program or institution you may call your local CDPH Licensing and Certification District Office (http://www.cdph.ca.gov/certlic/facilities/Pages/LCDistrictOffices.aspx).
Once you are through with your training, you will be ready to challenge the NNAAP examinations. This exam consists of a written (oral) multiple-choice test and a clinical skills test. You will only be certified if you pass both of them within 3 attempts and within 2 years of completing your training. You can get an application packet from your CNA instructor or by visiting Pearson VUE's official website at www.pearsonvue.com.
This exam is only limited to individuals who completed an NATP program. Military-trained medics and other healthcare professionals like registered nurses and licensed practical nurses can also apply if they wish to work as a nursing aide. They will have to provide proof of their training and education when they apply such as a copy of their transcripts of records or diplomas.
Any CNA is allowed to work in any nursing facility so long as his certification remains active. To keep it as such, holders must renew their certification every 2 years. No individual is allowed to continue working once his certification has expired.
Bell is a city that is part of Los Angeles County. As of the latest census, they have a total population of about 35,477 people. You can find this city on the west bank of the Los Angeles River. It is also a suburb of Los Angeles itself. This city is considered the 13th smallest city in the US in terms of total area. It has a total land area of 2.5 square miles and a population density of 13,540.8/sq miles.
Examples of health care centers that you can find in the city include Pacific Women's Medical Clinic, Bell Clinica Familiar, Azul Medical Clinic, Bell Medical Clinic, Clinica Medica Cuzatlan-Farhad Lalezarzedeh, St Jude Health Care Medical Center, Northeast Community Clinic, Premier Dialysis Center, Atlantic Avenue Medical Clinic Inc., Multispecialty Disability Evaluation Clinic, and Clinica Santa Clara Medical Clinic. photo attribution: westconn