All the certified nursing assistant courses that are available in Soledad, California are provided on this page. If you know other state licensed schools in this city, please send them to us and we'll add them to the list.
Mission Trails ROP
690 Main Street
Soledad, CA 93960
(831) 675-0105
According to the OBRA of 1987, all aspiring nursing aides are required to undergo and complete proper training as well as pass the certification exam. This is to ensure that the goal of the Nursing Home Reform Act, of providing better quality care to patients, is met.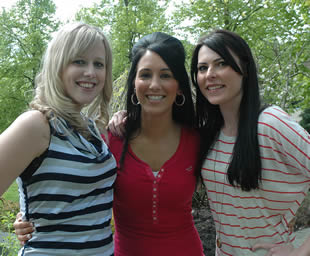 You can only take the certification exam if you complete an appropriate training program. One of the best ways to establish eligibility to apply for the certification exam is to attend a 150-hour CDPH-approved Nurse Aide Training Program or NATP. Because of the demand for the profession, there are now a lot of institutions and schools that now offer nursing aide training.
To qualify to receive your certification you will need to pass a state and federal background check, receive a physical exam, and submit identifying documentation. Once enrolled in a course your curriculum will include classroom lectures & theoretical coursework, and skills practice in a clinical setting.
You can also establish eligibility by completing a nursing education program, military training program, or other educational/training programs that offer similar training to NATPs. To ensure that applicants through these programs are truly eligible, they must call the CDPH at (916) 327-2445 before submitting their application forms to their local Regional Testing Centers.
The certification exam was designed to test all aspirants in their competency to work as a nursing aide. This exam will test them in both knowledge and skills. It consists of a 70-item written/oral test and a random practical skills evaluation. Candidates will have 2 hours for the knowledge test and 25 minutes to perform all nursing skills in the skills evaluation.
If a candidate is able to pass all the tests his name will be added to the Nurse Aide Registry. This Registry contains all the names of those who were met the federal and state's training and testing requirements. Employers will only hire nursing aides whose names are on the NAR. You can visit http://www.apps.cdph.ca.gov/cvl/SearchPage.aspx to check your status as a certified nursing aide.
Once your name is on the Registry it will be your responsibility to keep your record updated. To avoid any problems in the future, please inform the NAR if you change your name or address by completing this form (http://www.cdph.ca.gov/pubsforms/forms/CtrldForms/cdph0929.pdf) and submitting it to the CDPH. For a small fee, you can also request for a new CNA certificate with your updated information on it.
If you posses a certification issued from a different state, then all you have to do is to apply for reciprocity. When applying, your license must have an active status. You should also have a good relationship with the state you came from to pass the background checks for criminal records. For more information, you can contact the CA Nurse Aide Registry at 916-327-2445.
The meaning of this city's name is "solitude" and "loneliness". It is part of Monterey County and is located southeast of Salinas. As of the latest census which was done last year, their population has now reached more than 25,738. The main economy of this city is geared towards agriculture and energy.
The health care centers that can be found in Soledad are Clinica De Salud Del Valle De Salinas (831) 678-0881, Soledad Robert Pac (831) 678-2665, Workwell Medical Group (831) 533-5352, and the Mission Center Healthcare (831) 678-8899. photo attribution: ufv