CNA classes in Lake Isabella, California are provided below. For more information about nursing assistant class times and certification cost, you can contact the phone number that is provided or go to the address during working hours.
Cerro Coso Community College
5520 Lake Isabella Blvd.
Lake Isabella, CA 93240
(760) 379-5901
If you are looking for a profession that guarantees security and plenty of opportunities for career improvement, then you might want to consider becoming a nursing aide. Nursing aides are in demand throughout the country. Since healthcare will always be a necessity, there will be a constant need for healthcare professionals.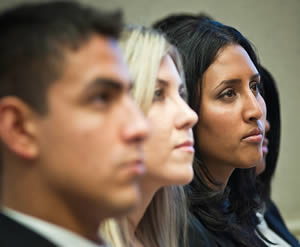 All nursing aides are required to receive proper training from a state-approved training facility. CNA programs offer aspiring nursing aides the knowledge and skills needed to become a competent health care worker. You can find training programs offered by different institutions and schools such as nursing homes, hospitals, community colleges, vocational and technical schools, government organizations, and even certain websites.
When you enroll in a program, you will spend your hours in the classroom for lectures and in the classroom for clinical practice. All programs are required to be headed by a registered nurse with background experiences in nursing and training adults. Most of the training programs in the state offer 150 hours of training, and take 2 to 6 months to complete.
Completing an approved training program will make you eligible to apply for the certification exam. Taking this exam is a necessary step since you can only work as a nursing aide in California if you are certified by the Aide and Technician Certification Section or ATCS. This exam consists of a written/oral knowledge test and a clinical skills exam. All applicants must pass both parts in order to get certified.
Another way of getting certified in California is by applying for reciprocity. However, only individuals who are already certified nursing aides from other states are allowed to apply. This process lets them transfer their certification into California without any need for further training or testing. To be eligible, the applicant must have a clean record and an active certification. Applicants will be required to provide proof of their training and certification such as a diploma or a copy of their transcript of records.
For any questions regarding how to become a nursing aide, then please call the ATCS at (916) 327-2445 or visit the CDPH official website at www.cdph.ca.gov.
Lake Isabella was formerly known as simply Isabella. It is a small city with a population of 3,466 that was taken from the last census with a population density of 156.6 people per square mile. It only has a total land area of 22.1 square miles. This city can be located just east of Bakersfield.
Health care centers that are located in Lake Isabella, CA includes College Health Clinic – Lake Isabella Branch (760) 379-3412, Kern Valley Healthcare District (760) 379-5272, Kern Valley Hospital – Rural Health Clinic (760) 379-1794, Kern River Valley ARC (760) 379-8502, and the San Joaquin Valley Pulminary Medical Group (760) 379-4577. photo attribution: usdagov