The classes one can find in Montebello, California to become a nurse aide are shared on this page. If you know of any state recognized programs being offered in Montebello, please let us know so we can include them here on this page.
[There are no CNA Classes in Montebello, CA that are being offered as of the moment.]
More and more people are now falling victims to the economy's constant cutbacks. Luckily, there is always constant need for health care professionals. That is why training to become a nurse aide can be the best career choice you can make. Compared to other doctors and nurses, the process of becoming a nurse aide is quicker, easier, and cheaper. The training you receive as a nurse aide can also be a great stepping stone if you wish to aim for a higher educational degree.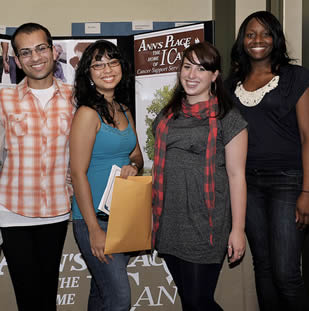 The process of becoming a nurse aide starts by choosing a training program to enroll in. For some, this can be a difficult choice. When selecting a program you just have to make sure that it is approved by the Department of Public Health. These programs offer 150 hours of training, which are divided into classroom lectures and supervised clinical training. All programs are required to be headed by a qualified Instructor.
Instructors or Director of Staff Development (DSD), which are synonymous terms, is a licensed nurse with at least 2 years of nursing experience. One of those years was spent working in a long-term health care facility. These individuals also took, at least 6 months prior to starting work as an instructor, 24 hours of continuing education on planning, implementing, and reviewing of nursing education programs.
Completing an approved program will make you eligible to apply for the National Nurse Aide Assessment Program. This exam is consists of a 70-item written/oral exam and a skills evaluation test. The state has authorized Pearson VUE to assist in conducting, scoring, and releasing the exam results. Those who pass all the parts will get certified by the ATCS. According to the OBRA of '87 nurse aides must be certified to work in an approved nursing facility.
If you complete other similar training programs such as a nursing education program, you may also apply for the NNAAP exams if you wish to become a nurse aide. Before you fill-out the application packets, please call the CDPH at (916) 327-2445 to determine your eligibility.
Montebello is situated within Los Angeles County. It can be found on the southwestern part of the San Gabriel Valley. It is also just a few miles east of downtown Los Angeles. It is considered as one of the Gateway Cities in the area. The name is derived from an Italian word that means "Beautiful Mountain". According to last year's census, their population has now reached up to 62,500 people. They have a total area of 8.373 sq miles.
The Kaiser Permanente and the Beverly Hospital are two of the biggest employers in the city. Each has a total number of employees over 500. Other notable health care providers include HealthCare Partners Medical Group, Healthy Future Medical Clinic, Karim A Soliman MD, Montebello Dialysis Center, Odou Medical Clinic, Neurology Consultants Medical Group, and Doctors Dialysis Center of Montebello. photo attribution: westconn