The state recommended training centers that are providing CNA classes in Chula Vista, California are shown here. For any questions, you can contact the program administrator, or visit their facility address during working hours.
Chula Vista Adult School
1034 4TH Avenue
Chula Vista, CA 91911
(619) 691-5500
[Multiple Classes available]
http://cva.sweetwaterschools.org/
Southwestern College
900 Otay Lakes Road
Chula Vista, CA 91910
(619) 421-6700
http://www.swccd.edu/
San Diego County Office of Education Sweetwater
1355 2ND Avenue
Chula Vista, CA 91911
(619) 498-8826
Before you can work in California as a nursing aide, it is important that you first know what the requirements are. According to the Nursing Home Reform Act, which is now part of the OBRA of '87, all nursing aides must be properly trained and certified within the state that they are located to work in a state-certified healthcare facility.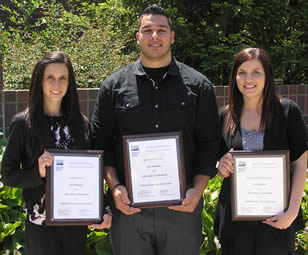 The best way to get the training that you need is to enroll in a state-approved CNA training program. Completing a state-approved training program will make you eligible to apply for the certification exam. When selecting for a program in California, you must only choose a program that is approved by the CDPH. You can call the Training Program Review Unit (TPRU) at (916) 552-8873 to check a courses validity.
Some online course are available as well, although it is important that you make sure they are licensed by the state. Only 24 hours of the required training hours can be completed in an online course, with the remainder needing to be finished in an offline facility.
Approved training programs are required to offer 150 hours of training. Their training curriculums are divided into a minimum of 50 hours of classroom training and 100 hours of supervised practical training. You will learn subjects like infection control, medial terminologies, communication skills, human anatomy, basic nursing procedures, personal care, and many more.
Your training is only valid for 2 years. This means that you must apply for and pass the certification exam within 2 years after completing your training. The certification exam consists of a written/oral test and a clinical skills exam. You can only get certified if you pass both of them.
When applying for the exam, you will need to submit the Initial Application form (http://www.asisvcs.com/publications/pdf/070503.pdf) to the CDPH and the Certification Exam Application form (http://www.asisvcs.com/publications/pdf/070508.pdf) to the Regional Testing Center in your area. You can only submit the latter once the CDPH says it is okay for you to do so.
Due to the number of aspiring nursing aides who are applying for the certification exam, the state of California has asked the help of Pearson VUE in conducting, scoring, and releasing the exam results. If you wish to know more about the exam, please go to www.pearsonvue.com or www.cdph.ca.gov and download a copy of the Candidate Handbook.  The CA Department of Public Health is available to answer any questions you may have regarding current requirements and exam specifics and can be reached by calling (916) 327-2445 or email at cna@cdph.ca.gov.
California is very open to certified nursing aides from other states. They are welcome to transfer and work in California if they apply for reciprocity. This process lets them transfer their certification and work without any further testing. To be eligible, the applicant must have a current certification and a clean record. Applicants whose names are found in the Abuse Registry may not get approved.
Chula Vista is the 2nd largest city in San Diego metropolitan area and the 7th largest in the entire Southern California. You can find this city 7 miles from downtown San Diego. As of the latest census they have a total population of 243,916 which makes them the 2nd most populous city in San Diego County.
Included in the list of top employers for the city are Sharp Chula Vista Medical Center and Scripps Mercy Hospital Chula Vista. Other health centers available there are STD Test Express, Amigo Medical Group Inc., SD Arthritis Medical Clinic, Lifetime Women's Healthcare, Pacific Health Medical Group, South Bay Guidance Center, and Bahia Family Medical. photo attribution: usdagov