Eligible students can find nurse aide classes in Colusa California listed below. For more details regarding training, classroom schedules, tuition rates, or certification requirements, please contact the school using the phone number below. Courses found on this page have been pre-approved by the state registry.
Colusa Regional Medical Center
199 East Webster Street,
Colusa, California 95932
Phone: (530) 458-5821
(Contact the health care center to see if they are currently offering training)
You can only work in this state as a nursing aide if you have a certification that is issued by the Aide and Technician Certification Section of the Licensing & Certification Program. The great thing about becoming a nursing aide is that there are different ways to do it. You can complete a training program, a nursing education program, or apply for reciprocity.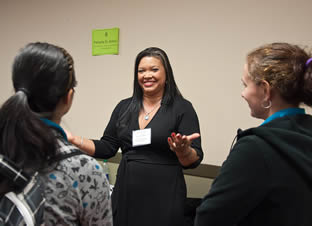 CNA Training Programs
Nurse aide training in this state involves of a 50 hours of theory and lab works and 100 hours of supervised clinical practice. Students are divided into groups with 15 members to ensure maximum learning, and are headed by a qualified Instructor. You can find these programs almost anywhere in the state of California offered by different institutions and schools. Completing a training program that is approved by the CDPH will make you eligible to take the NNAAP exam.
CNA Certification through Equivalency Training
Successful completion of one semester of nursing school as a nursing student can also make you qualified to apply for the NNAAP exam. This also applies to licensed nurses, licensed practical nurses, and military trained medics and corpsmen.
The National Nurse Aide Assessment Program Exam
This exam was designed to test candidates on everything they know on how to be a nursing aide. It consists of a 2 hour knowledge test and a skills exam that are taken on the same day. Candidates must pass both tests within 2 years after completing their training to gain entry into the Nurse Aide Registry. Once they are listed in the Registry, the ATCS will then send them their nursing assistant certificate.
The certification exam in this state is conducted by Pearson VUE. If you visit their site at www.pearsonvue.com you can do any of the following:
•    Get a copy of the Candidate Handbook
•    Reschedule your exam date
•    Download application forms
•    Try the sample written knowledge test.
Certification through Reciprocity
This route is only for individuals who have already been certified as nursing aides in other states. They can transfer their certifications and work in California if they get approved. Applicants must have maintained a good relationship with their state as well as an active certification. To protect the interest of their patients, all applicants are still required to get fingerprinted and undergo the federal and state background checks.
The California Department of Public Health can be contacted to receive additional information about the most recent requirements to become a certified nurse aide in this state. You can reach them via their phone line at (916) 327-2445 or email contact at cna@cdph.ca.gov. The TPRU or Training Program Review Unit handles the authorizing of classes to learn how to become certified. They can be reached to verify a program is valid by calling (916) 552-8873.
The city of Colusa is located on the Sacramento River and has a current population of 5,971. This city is the county seat of Colusa county and is located approximately 27 miles from Yuba college and 37 miles from Chico. It's also about an hour drive from Sacramento. The city primarily has an agricultural economy.
Nurse aides are required to obtain at least 48 hours of inservice training to qualify for the examination.To learn more call the CA Department of Public Health at (916) 327-2445 or through email at cna@cdph.ca.gov.
The main medical office in town is the Colusa regional medical center. Other health care centers nearby are the Specialty Medicine Clinic, Colusa County Behavioral Health, and CRMC Rehabilitation Services. photo attribution: ufv