The nursing assistant schools found in Laguna Hills, California listed here have all the information that you need to become certified in this state. Contact one of the facilities below to get details about how you can attend their instruction course.
Country Villa
24452 Health Center Drive
Laguna Hills, CA 92653
(949) 454-8381
Aeon Academic College
23046 Ave Dela Carlota #260
Laguna Hills, CA 92653
(949) 521-7374
You can only work in California as a nursing aide if you have a state-issued CNA certification. If you were never certified as a nursing aide, then the only way for you to get certified is to enroll in a training course and challenge the certification exam. Due to the high demand of this profession, colleges, high schools, as well as community training centers are now offering these programs.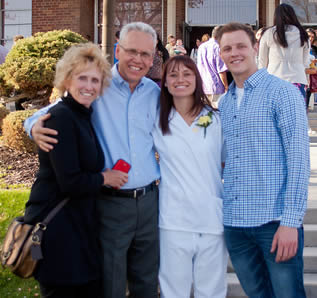 As a nursing assistant you will be assisting the patients with the use of the basic nursing care skills. Your time will be divided in lectures and skills training. You will also get the opportunity to apply what you have learned in nursing homes and other settings. Some of the necessary basic health care skills you will learn are: measuring vital signs [pulse, temperature, respiration, blood pressure], dressing patients, toileting, bathing, transporting residents, feeding, safety protocols, catheter care, infection control, medical terminology, range of motion exercises, and postmortem care.
All applicants for the certification exam are required to complete a state-approved training program. One of the best ways to establish eligibility to apply is to attend and complete a CDPH-approved CNA training program. State-approved training programs offer a minimum of 150 hours of training. These hours are divided into 50 hours of classroom instructions and 100 hours of clinical practice.
Before a student is allowed to handle any patient, the student must first get fingerprinted and undergo the national background check through the Live Scan Service. A copy of each student's completed Request for Live Scan Services must be submitted to the ATCS prior to the start of the clinical portion of the training.
Since registered nurses, licensed vocational nurse, and military-trained medics and corpsmen receive similar training, they may apply for the certification exam if they are able to meet all the requirements. To ensure their eligibility, they can contact the ATCS at (916) 327-2445 before submitting the initial application form (http://www.asisvcs.com/publications/pdf/070503.pdf).
The certification exam consists of a written/oral knowledge test and a clinical skills evaluation. Candidates must pass both of these tests within 2 years to get certified. In case of a failed exam, each candidate is given 3 attempts to pass. If the candidate fails his 3rd attempt, he will be required to complete another 150-hour training program before he can reapply once more. You can learn more about requirements of the registry by emailing or calling the California Department of Public Health please at cna@cdph.ca.gov or call them at (916) 327-2445.
Another way of getting certified in California as a nursing aide is to apply for reciprocity. Unfortunately, this process is only applicable to nursing aides who are already certified in another state. This process lets them transfer their certification and work in California. To be eligible for reciprocity, the applicant must have a valid certification and a clean record. Applicants are still required to undergo and pass the national background checks. For more information, please call the ATCS or visit www.cdph.ca.gov.
Laguna Hills is situated in the southern part of Orange County. Its name is very closely related to Laguna Canyon and Laguna Beach. As of the latest census, the population of this city has now reached up to 30,344 with a population density of 4,532.3/sq miles. Its total are is 6.7 square miles where only 0.37% of that is water.
Health care centers found in this area include Saddleback Memorial Laguna Hills (949) 837-4500, Goldenhealth Physician Plus (949) 452-3761, Right at Home (949) 215-2501, Chiwai Chan DO (949) 460-9090, and the STD Test Express (949) 214-4596. photo attribution: kkleinrn