The CNA Classes in San Jose, California are listed on this page. The listing includes all the recent certified nursing assistant programs as well as their contact numbers within the city of San Jose. Contact the phone number provided for class schedules, training requirements, and tuition costs.
Westmed Training
5300 Stevens Creek # 200
San Jose, CA 95129
(408) 977-0723
St. Francis Career College
749 Story Rd. #50
San Jose, CA 95122
(408) 286-8903
Institute Of Medical Education
130 Park Center Plaza
San Jose, CA 95113
(408) 534-0714
Northern California Vocational College
143 East Virginia St. C
San Jose, CA 95112
(408) 971-6282
Silicon Valley School Of Nursing
1620 Oakland Rd. Ste-d 100
San Jose, CA 95131
(408) 392-9737
[morning, Afternoon, And Evening Classes Available]
South Bay School Of Nursing
1630 Oakland Rd, Ste – A-204
San Jose, CA 95131
(408) 564-7242
[multiple Classes Available]
Evergreen Valley College
3095 Yerba Buena Rd.
San Jose, CA 95135
(408) 270-6448
Every state has a Nurse Aide Registry. The NAR contains all the names of people who were able to meet the federal and state training and testing requirements to become a certified nurse aide. Only nurse aides who are listed there are allowed to work in a state-approved nursing facility. Aspiring nurse aides must aim to get their names on the NAR.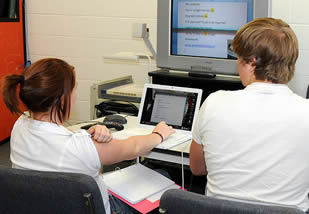 Generally speaking, there are only two ways that you get your name on the NAR: by passing the NNAAP exam or by applying for reciprocity. The most common between the two is the latter since reciprocity is only available to certified nurse aides from other states.
The NNAAP exam is only available to those who have successfully completed a state-approved training program. One of the best ways to become qualified to take the test is to attend a CNA training program. Approved training programs take 150 hours to complete. These hours are divided into at 50 hours of lectures and 100 hours of supervised practical training.
If you want to make the most of your training time you could enroll in a HHA program. Since you are already enrolled in a program, you will only need to complete 40 hours of HHA training to become a home health aide. HHAs function similarly to nursing assistants except that they mostly work in the patient's own home.
The NNAAP exam is divided into two parts – the written knowledge test and the skills evaluation. Those who have trouble reading English can request to take the oral version of the knowledge test. This request must be made upon applying for the exam. If you are unsure what exam to take, you could go to www.pearsonvue.com and do a self-assessment reading exam. This exam is also available in the Candidate Handbook, which might have been provided at the start of your training. To get a certification, you must pass both tests within 3 attempts and within 2 years of completing your training.
CNA certifications are valid for 24 months after acquiring them. It will be your responsibility to renew yours every 2 years. If you fail to renew your certification and let it expire, you will no longer be allowed to work in a state-approved nursing facility.
To avoid any problems when renewing, you will need to keep your record on the NAR updated. Please inform the ATCS if you change your name or address. You can inform them by submitting a Request for Name/Address Change form (http://www.cdph.ca.gov/pubsforms/forms/CtrldForms/cdph0929.pdf) along with the proof of change.
This is the 3rd largest city in the entire state of California. It has a total population of 945,942. You can find this city on the southern end of San Francisco Bay. It is also the county seat of Santa Clara County. It has a total area of 179.965 sq miles and a population density of 5,256.3/sq miles.
Examples of health care centers that you can find in the clinic are Saratoga Medical Clinic, Aurianne J. Dorsay PhD, Demerson Your Life Coach, Padua Rosemarie R MD Children Medical Associates, STD Test Express, Aesthetic Touch Medical Group, Sleep Well Medical Clinic, Sanctuary Health Center, and Gardner Family Care Mental Health. photo attribution: usdagov