The student who wants to become certified as a nursing assistant can find the schools in South Lake Tahoe, California listed below.  You can call the facilities in this directory to get details about enrollment dates, training schedules, and cost. Programs are generally either health care facility based or non-facility based college courses or vocational programs.
Lake Tahoe Community College
One College Dr
South Lake Tahoe, CA 96150
(530) 541-4660
Nurse aides, nursing assistants, and CNA's are synonymous terms. These terms refer to persons who have been properly trained, by approved training programs, to help registered nurses provide health care to patients in different facilities, including their own homes. There are two ways to become a nursing aide in California. You can either challenge the certification exam or apply for reciprocity.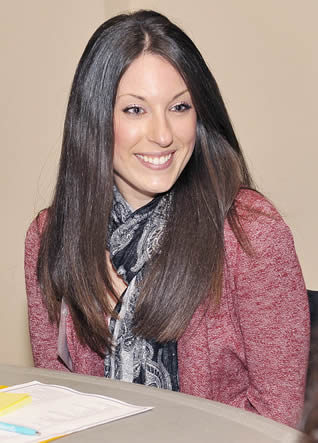 If you have no background experience in the field of health care, then you will be required to take the certification exam. This exam is composed of a knowledge exam and a practical skills test. It was designed to check the nursing aide's capability to meet the standards established by the federal and the state. If the candidate passes all the tests, the Aide and Technician Certification Section will give him a CNA certificate within a few (10) days after passing.
The certificate will serve as proof that the person is allowed and capable to work in CDPH-approved nursing facilities as a nursing aide. This certificate should be shown to the employer when applying for work. Even with the certificate's security features to ensure its authenticity, employers are still required to verity the applicant's certification by going to http://www.apps.cdph.ca.gov/cvl/SearchPage.aspx or by calling (916) 327-2445.
All applicants of the certification exam are required to successfully complete an approved training program prior to applying. Registered nurses, licensed vocational nurses, medics, and nursing students and graduates are allowed to apply directly without any additional training and testing.
Reciprocity is offered to persons who were already certified as nursing aides in another state. This process lets them transfer their certification to California. It is important that they have a current certification and a clean record when applying. Applicants with records of patient abuse, neglect, misappropriation of patient property, or those who are listed in the Abuse Registry will not be allowed to work in certain nursing facilities.
For more information about the becoming a nursing aide in California, please visit the CA Department of Public Health's official webpage at www.cdph.ca.gov. You can also call them at (916) 327-2445 to:
•    Get a copy of the CNA Candidate Handbook
•    Get information regarding requirements for initial application
•    Acquire additional information
This city is known as the most populous city of El Dorado County which has a population of 21,403. The population decreased by 2000 people within the span of 11 years. This city is near the California-Nevada state line and the Heavenly Mountain Resort in Nevada. It is also near the intersection of US 50 and State Route 89. It has a population density of 2,347.5 people per square mile and is composed of around 14,005 housing units.
The major employers in the area include Barton Memorial Hospital and Spare Time Inc. Other major employers are mainly government owned institutions, hotels and resorts and tourist attractions. Other health care centers in the area include Tahoe Urgent Care, Elo Dorado County Health Services Department, Barton Community Clinic, Tahoe Fracture Orthopedic Medical Clinic, El Dorado County Health Services Department, Tahoe Women's Care, El Dorado County Mental Health Services, El Dorado County-Mental Health Wellness and Recovery Program and Outpatient Clinic, and the Woman to Woman Health Care. photo attribution: westconn