CNA training in South San Francisco, California is listed below. If you want to know more regarding how to become certified, class tuition cost, training requirements, or program schedules then contact the number that is provided below.
NCP Career College
257 Longford Drive, #5 S.
San Francisco, CA 94080
(650) 871-0701
[multiple Day And Evening Classes Available]
You must have a certificate to work as a nurse aide in California. Each state has its own set of requirements to get a nursing assistant certificate. However, many of the requirements are similar, such as the following requirements: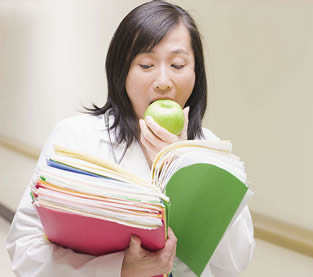 •     Successful completion of a state-approved CNA training program
•    Passing the National Nurse Aide Assessment Program
•    Passing a physical examination and other medical checkups like tests for tuberculosis
•    Passing both the federal and state criminal background checks
•    Nurse aides from other states can transfer and work in California by applying for reciprocity
Among the different routes to get a CNA certificate, completing a training program is one of the best ways to do so. Most of the training takes only 2 to 6 months to complete. The training consists of at least 50 hours of lectures and 100 hours of supervised clinical practice.
Here are some examples of the things that are taught in approved training programs:
•    Communication skills
•    Infection control
•    Assisting patients with their daily activities
•    Nutrition
•    Vital signs
•    Safety and emergency procedures
•    Human anatomy
•    Ambulating patients
•    Providing basic nursing care
•    Proper body mechanics
Completing an approved training program will make you qualified to apply for the certification exam. So what does the certification exam involve you ask? Well, the certification exam has two parts – a written/oral knowledge test and a clinical skills evaluation. Both of these tests are taken on the same day.
The written/oral test is a 70-item multiple-choice exam. Candidates will have 2 hours to answer all the questions. The exam will cover different nursing concepts that were taught in the training program. In order to pass these tests, candidates must get at least 70%.
Candidates are required to perform 5 nursing procedures/skills in front of an evaluator. The first procedure that will be asked will always be proper hand washing while the remaining 4 will be randomly selected from a given list. Candidates must perform all procedures/skills with at least 80% competency in order to pass this portion of the exam.
If you are able to pass both the written/oral test and skills test within 2 years after completing your training, you will be given your CNA certificate by the ATCS. The certificate will be mailed to the address that you provided upon application within 10 business days after passing.  If you fail to receive your certificate within 30 days after passing, please call the ATCS at (916) 327-2445.
South San Francisco is a part of the San Mateo County which is located on the San Francisco Peninsula. According to the latest census, the total number of citizens living there is now 63,632. You can find this city north of San Bruno, east of Pacifica, and west of San Francisco Bay. It has a total area of 30.158 sq miles and a population density of 6,961.1/sq miles.
Health centers that are situated within the city limits include Asian American Recovery Services Inc., Aegis of San Francisco, River Qi Health Clinic, Brentwood Chiropractic, Mills-Peninsula Laboratory, Radiology and Mammography – Mills-Peninsula Health Services – Clinic, and Magical Health Center. photo attribution: usdagov