The certified nursing assistant classes in Blythe, California that are shown here offer top quality training you can find in the area. To find out more about their programs, please contact the number below.
Palo Verde College
One College Dr.
Blythe, CA 92225
(619) 921-5344
Website: http://www.paloverde.edu/
There is now a growing need for healthcare providers because of the increasing number of elderly in the population. One of the most in demand healthcare providers throughout the United States is the nursing aide. Nursing aides can generally be found working in nursing homes and hospitals. However, they can also be found working in other healthcare settings as well, such as rehabilitation centers, assisted living centers, clinics, long-term care centers and even in the client's own home.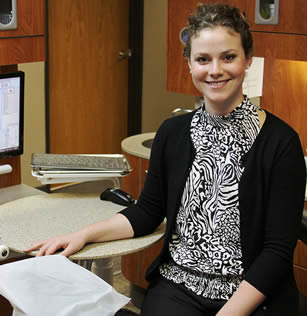 To ensure that the quality of care that nursing aides provide is good; all aspiring nursing aides must enroll and complete a state-certified training program. Approved CNA programs consist of a minimum of 50 hours of classroom training and 100 hours of supervised clinical practice. Students are supervised by licensed nurses with background experiences in educating adults.
Schools that offer classes must be recognized and approved by the CA Department of Public Health. Courses will prepare you for the job by giving you classroom coursework and skills practice using frequently used tasks. To verify approved programs you can call the (TPRU) Training Program Review Unit at 916) 552-8873.
CNA training programs are offered by different institutions and schools such as:
•    Nursing homes
•    Hospitals
•    Long-term care centers
•    Rehabilitation clinics
•    Assisted living centers
•    Community colleges
•    Vocational and technical colleges
•    Private institutions
•    Government organizations
After completing the training program, the next step is to apply for the certification exam. Before submitting your application form (http://www.asisvcs.com/publications/pdf/070508.pdf) to the Regional Testing Center in your area, you must first submit a completed Initial Application form (http://www.asisvcs.com/publications/pdf/070503.pdf) to the CDPH to establish your eligibility to apply for the certification exam.
California Department of Public Health
Licensing and Certification Program
Aide and Technician Certification Section
MS 3301
P.O. Box 997416
Sacramento, California 95899-7416
Fax: (916) 552-8785
Email: cna@cdph.ca.gov
The certification exam is a necessary step in becoming a nursing aide. Employers will only hire nursing aides who are certified by the ATCS. Passing this exam will prove that you are a competent nursing aide in both knowledge and skill. The certification exam is divided into two parts – the written (oral) exam and the practical skills test. You must pass both tests if you want to get certified.
Licenses in this state expire every two years. If you want to continue your work as a nursing assistant, then you must renew it before then. The Nurse Aide board will send you a notice a few weeks before your license expires. To find out more about the current list of requirements to become certified contact the CDPH at (916) 327-2445 or via email at cna@cdph.ca.gov.
Because of such high demand and the number of job opportunities for nursing aides, even registered nurses, LPNs, and medics often want to work in this profession. Since their training is very similar to the training offered in nurse aide programs, they are allowed to apply for the certification exam without the need to complete a CNA program. To confirm their eligibility, they should contact the CDPH at (916) 327-2445.
Blythe has a population of 20,817. It is part of the Riverside County and is just along the Colorado River. The city was named after Thomas Blythe who was a gold prospector. The city has a total are of 26.972 sq miles and has a population density of 771.8/sq miles.  You can find the Interstate 10 and US 95 near this city.
Health care facilities and clinics that are found in this city include Riverside Count (760) 921-5800, STD Test Express (760) 364-0945, Riverside County Community Health Agency Public Health Center (760) 921-5670, Desert Hematology-Oncology Medical Group Inc. (760) 921-3377, and the Riverside County Department of Mental Health – Mental Health Department (760) 921-5000. photo attribution: usdagov