The institutions in San Marcos, California that instruct future nursing assistants how to become certified are listed here. To find out how you can join their classes you should call the phone number shared below to speak with a representative of the school.
Village Square Nursing Center
1586 North San Marcos Blvd.,
San Marcos, CA 92069
(619) 471-2986
The Health Industry always has jobs ready. As the number of the elderly in the population increases, so does the demand for health care providers. One of the most practical ways of entering this line of work is to become a certified nurse aide.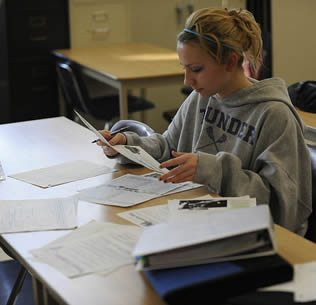 One reason that you should consider becoming a nurse aide is that this profession is one of the most in demand. The demand for nurse aides in California is currently higher than that nation's average. Certified nurse aides in this state also get some of the highest salaries. Even as a newly certified nurse aide you can make an annual salary from $20,000 to $38,000 depending on where you work.
Compared to other professions, you can start working as a nurse aide in a matter of a few weeks. To work as a nurse aide, all you have to do is to get certified by passing the state's certification exam. To qualify for the exam you must complete a 150-hour CNA training course that is approved by the state's Department of Public Health. Your training will consist of both classroom instructions and on-the-job training.
Even as a student, you will get to experience what it is like in an actual clinical setting and what it feels like to work as a nurse aide. The experience that you get even from your training can be used as a stepping stone if ever you want to aim for a higher degree.
Another thing that adds to the practicality of becoming a nurse aide is that you can enroll in a home health aide training program at the same time. Since you are already enrolled in a 150-hour CNA course, you will only be required to enroll in a 40-hour HHA program. Once you complete the program, you will get certified as a HHA.
The certification exam consists of a multiple-choice knowledge exam and a practical skills evaluation. Both exams must be passed in order to get certified. If you fail, you will be given two other chances to pass within 2 years of completing your training.
CNA and HHA certifications are required to be renewed every 2 years to maintain your eligibility to work in a certified nursing facility. Part of the requirement is to complete a number of in-service training hours or continuing education. This requirement will further your knowledge and skills and will help you become better at what you do.
This is a suburb of San Diego in San Diego County, to be specific in the North County. As of last year's census, their population has now reached a total of 83,781 people. The area is bordered by cities like Escondido, Encinitas, Carlsbad, and Vista. They have a total area of approximately 24.390 sq miles and a population density of 3,435.1/sq mile.
Kaiser Permanente is considered the ninth biggest employer in the area with more than 200 employees. Other health care providers worth mentioning include Premier Health Services LLC, Graybill Medical Group, Silvergate San Marcos Retirement Residence, North County Health, DVS Medical Solutions, and 180 Medical. photo attribution: departmentofed