The nurse aide certification classes in San Andreas, California are currently found at only one location within the city limits. Contact them via the phone number below for more details about class times and the availability of their programs.
Avalon Training Center
900 Mountain Ranch Road
San Andreas, CA 95249
(209) 754-4122
A person cannot work as a nursing aide in California without a CNA certificate issued by the state's Aide and Technician Certification Section (ATCS).  Each state has its own process for getting a nursing aide certificate. However, the majority of them involve receiving proper training and taking the National Nurse Aide Assessment Program exam.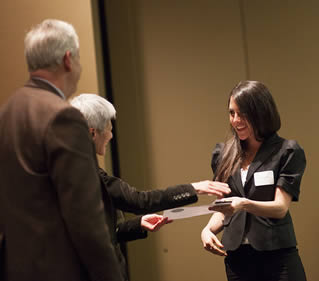 The best way to learn how to become a nursing aide is to enroll in a state-approved  program. Due to the number of people who wish to become nursing aides, the number of programs being offered has greatly increased. You can now find approved programs being offered by hospitals, nursing homes, community colleges, government organization, technical colleges, vocational schools, and online websites.
CNA training in California consists of 150 hours of lab work and supervised clinical practice, which is a lot longer than most programs in the Country. Each program is headed by a licensed nurse with at least 2 years of nursing experience and was able to complete 24 hours of continuing education about planning, implementing, and evaluating nursing programs. The average program can be completed within 2 to 6 months of continuous training.
As soon as you complete your training you can immediately submit your Initial application to the ATCS. Once the ATCS approves of your application you will be allowed to submit your application for the NNAAP exam. The necessary forms are normally provided by the training program. If you want an extra copy you can visit www.cdph.ca.gov or www.pearsonvue.com.
The NNAAP exam consists of a multiple-choice knowledge test and a skills evaluation exam. The knowledge test can be taken as either a written or oral test. You are required to pass all the tests to get a CNA certificate. If you fail you will have another 2 attempts to pass.  These attempts are only valid within 2 years after completing your training. You will be required to complete another 150-hour training program if you still fail your 3rd attempt.
Registered nurses, licensed practical nurses, medics, and nursing students and graduates are allowed to apply for the NNAAP exam without completing a program. All they have to do is to submit proof of training and experience.
San Andreas CA is located in Calaveras County and has a population of 2,783 people. It is located in the heart of the California Gold Country and is a historic mining town. Some of the health care facilities in town are the Mark Twain-Saint Josephs Hospital, Stockton Cardiology, Arnold Medical Clinic, Copperopolis Medical Center, Nancy L Page Md, and the Pain Management Center. photo attribution: codnewsroom