One can locate the nurse aide classes in Oakley, California that are available right now on this page. Schools shown below have met the approval of the state registry. If you have knowledge of other programs that are being offered in the city of Oakley, send them to us so we can add them to the list.
[There are no CNA Classes in Oakley, CA that are currently open for enrollment.]
One can only work in California as a nursing aide if one is certified by the Aide and Technician Certification Section. The certification process in this state is generally similar to other states. It starts by attending a CDPH-approved Nurse Aide Training Program, getting fingerprinted and undergoing the criminal background checks, and ends in challenging and passing the certification exam.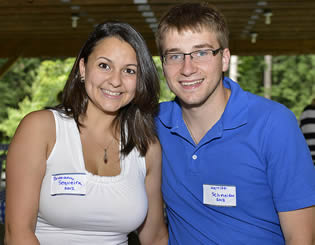 NATPs in California offer a minimum of 150 hours of training. Students will be equipped with the knowledge and skills needed to take care of different patients. The training hours are divided into lectures and clinical practice. Before students are allowed to handle the patients they must first spend 16 hours learning the following concepts:
•    Medical and Surgical Asepsis
•    Communication and Interpersonal Skills
•    Respecting Patient's Rights
•    Promoting Patient's Independence
•    Safety Protocols
•    Emergency Procedures
•    Basic Nursing Procedures
The fingerprinting and background checks are done before the start of the clinical rotation. Students are required to complete a Request for Liven Scan Services for the background checks. The training institutions are responsible for paying for the services and sending a copy of the completed forms to the ATCS. No student is allowed to proceed to the clinical area without going through the background check.
Upon finishing training, which can take 2-6 months, students will become eligible to apply for the certification exam. Taking this exam is the final step in becoming a nursing aide. The exam consists of a written/oral knowledge test and a skills evaluation exam.  Those who will pass all the tests will receive their CNA certification within 10 business days.
One of the great things in being a nursing aide is that you never stop learning. CNA certifications are valid for only 24 months and must be renewed before it expires. One of the requirements for renewing one's certification is the completion of 48 hours of in-service training or continuing education. Examples of subjects that you can take include, but are not limited to, the following:
•    First Aide
•    Anatomy
•    Biology
•    Maternal Health
•    Geriatric Courses
•    Diseases
•    Sign Languages
•    Ethics
•    Epidemiology
•    Pharmacology
•    Nutrition
•    Stress Management
•    Chemistry
•    Physiology
For any questions, you can call the CDPH during working hours (from 8:00 A.M. to 5:00 P.M.) at (916) 327-2445.
This is a city that you can find in the eastern portion of Contra Costa County, USA. According to the census of 2010, they now have a total population over 35,432. It has a total area of 16.155 sq miles and a population density of 2,193.3/sq miles. This city is located on the San Joaquin river next to the cities of Antioch, and Brentwood.
Health care providers near the area include Kim Chong R, Faith Christian School (925) 625-2161, and Private Testing Center (888) 249-6716, Back to Health Center, Crystal Massage Health Ctr, Lone Tree Medical Clinic Inc., and RC Medical. photo attribution: westconn