The nurse aide training courses available in Culver City, California are listed below. If you know other classes that offer the same type of certification, email us so we can add them to the list. For more information about their program, just call the number provided.
West Los Angeles College Allied Health Center
9000 Overland Ave.
Culver City, CA 90230
(310) 287-4464
The population of the aging and the elderly is steadily increasing in the United States. This increase has caused a shortage of healthcare providers. Among the different healthcare providers, nursing assistants are one of the most in demand. These workers are tasked with helping the patients with their day-to-day activities like bathing, dressing, eating, toileting, exercising, ambulation, etc while still maintaining the patient's sense of independence.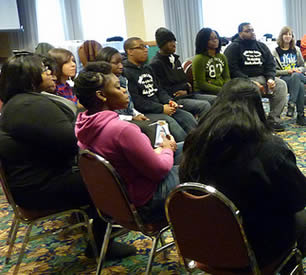 To become a CNA, you must have proper training from a state-approved training program and pass the license exam. You will not be allowed to work anywhere in the state as a nursing assistant without a license. Training to become a nursing aide is a great way to enter the field of health. One of the benefits of training is that you do not need a high educational attainment or a college degree to get into an instruction program. All you need is to get a high school diploma or a GED to start your pursuit for this profession.
Before you enroll in a state-approved program you will also be required to take physical examinations and medical tests to determine that you physically capable of taking care of patients as well as free of any communicable ailments.
CNA training programs in California take 150 hours to complete. The hours are divided into 50 hours of lectures and 100 hours of clinical practice while under the supervision of a registered nurse. Students will be taught concepts that they will use when taking care of a patient such as infection control, communication and interpersonal skills, basic nursing care, human anatomy, safety precautions and emergency procedures, and other related skills and knowledge. Your instruction will provide you with practical experience utilizing common health care related skills necessary on the job. Depending on the program you choose to enroll in, it can take you 8-24 week to complete your training.
The next step after completing your training is to challenge the National Nurse Aide Assessment Program examination or the NNAAP exam. This exam is designed to test aspiring nursing aides in both knowledge and skills. The education and training that you received while in training will help you pass all the tests. You will only get certified if you pass all the tests within 2 years after completing your training.
Employers will only hire those who are certified by the state's Aide and Technician Certification Section (ATCS). They will verify each applicant's certification before hiring any of them. If you wish to check your own status as a nursing aide you can go to http://www.apps.cdph.ca.gov/cvl/SearchPage.aspx or call the ATCS at (916) 327-2445.
While working as a nursing aide, you gain valuable experiences that further your knowledge, skills, and competence as a healthcare provider. All these things are great stepping stones if ever you wish to aim for a higher degree. The growth opportunities for those who follow this career are constantly increasing, which makes it a very secure and stable profession.
This city is located in the western portion of Los Angeles County. It has a population of 38,883 which went up about 70 people since the previous census of 2000. This area is mostly surrounded by L.A. itself but it also has several unincorporated areas that are located near it. The total are of the city is 5.139 sq miles with a population density of 7,566.3/sq miles.
There are many health care clinics that are located in the city. These clinics include Siena Healthcare Solutions, Hhc Care Home Health Services, Centinela Medical Center, Culver Multi Specialty Medical Clinic, Granado's Health, Camelot Health Services, Hirani Wellness, Reliable Health Care Services, Ultimate Performance Medical Center LLC, Culver Family & Urgent Care Medical Center, Prospect Medical Group, and the Brotman Medical Center. photo attribution: create-learning