In the town of Greenbrae, California you can find the following certified nurse aide schools open for training at this time. If you have additional questions about the fees for enrollment, class schedules, or taking the CNA exam, please contact the phone number on this list.
Greenbrae Care Center CNA Program
1220 South Eliseo Drive,
Greenbrae, California 94904
(415) 461-9700
The Tamalpais
501 Via Casitas,
Greenbrae, California 94904
(415) 461-2300
The State of California is one of the best places to start a career as a nurse aide. The demand for nurse aides in this state is higher than the national average and is believed to continue to increase up to the end of the decade. The State requires all aspiring nurse aides to undergo training and testing.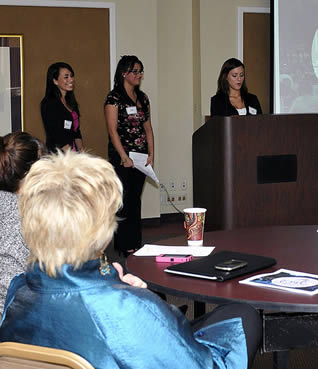 CNA training programs offered by different educational institutions provide students with proper education and training. When choosing a program to enroll in, you must only select one that is approved by the California Department of Public Health. This will guarantee you to become eligible to apply for the NNAAP exams after you complete your training. Approved program curriculum is comprised of 150 hours of training, which are divided into theories and practical training. Students will learn different concepts like infection control, mental health, rehabilitation, basic nursing and personal care, therapeutic communication techniques, roles and responsibilities of a nurse aide, and the rights and independence of the patients.
The NNAAP examination was developed to test aspiring nurse aide candidates in skill and knowledge. Passing this exam will make the nurse aide properly certified. Employers in this state will only hire nurse aides who were certified by the Licensing and Certification Program. Candidates must pass all tests to get certified.
This state also welcomes nurse aides from other states. If they wish to transfer and work in California as nurse aides, they can do so by applying for reciprocity. Applicants who get approved for reciprocity will automatically receive their certification from the L&C Program. To be eligible, the applicant must be currently certified in the state he or she comes from and be able to maintain a clean record. All applicants must also pass the national background check for criminal records.
CNA certifications in this state are only valid for 2 years. To continue working, it is important that the holders renew their certification before they expire. No CNA is allowed to continue working once his or her certification has expired. An expired certification can only be reactivated by passing an evaluation exam, provided that the certification has not expired for more than 2 years.
Greenbrae is a small community that is located in Marin County. You can find it a few miles southeast of downtown San Rafael. It is also just along the U.S. Route 101 near the opening of Ross Valley. It is a neighboring CDP of Kentfield.
The Marin General Hospital is one of the major interesting places in the city. Other health care centers that you can find in the city include Marin Community Clinic, California Cancer Care A Medical Group Inc., California Sports Medicine Center, Institute for Health Management, STD Test Express, ADHD Therapy Center, Marin Healthcare District, Marin Specialty Surgery Center, and Wellpoint. photo attribution: westconn