The schools being offered in Roseville, California for students to become certified as a CNA are all shown to you on this page. For more information about their nurse aide training programs, class schedules, certification requirements, or how to become licensed, contact the number provided.
Oak Ridge Healthcare Center
310 Oak Ridge Drive,
Roseville, CA 95661
(916) 782-3188
Roseville Care Center Inc.
1161 Cirby Way,
Roseville, California 95661
(916) 782-1238
Sierra Hills
1139 Cirby Way,
Roseville, California 95661
(916) 782-7007
Sunrise Healthcare Center
600 Sunrise Avenue,
Roseville, California 95661
(916) 782-3131
Sutter Roseville Medical Center
1 Medical Plaza Drive,
Roseville, California 95661
Becoming a nursing assistant can be the best career choices you can make. The job demand for CNAs is constantly on the rise. With such as shortage throughout the United States, you will have no trouble finding work once you are certified. There are two ways for you to become certified in California. You can either challenge the certification exam or apply for reciprocity.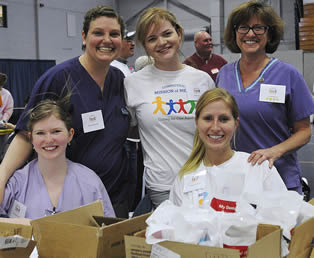 The process of reciprocity is only for individuals who are already certified as nursing assistants. This process allows them to transfer their certification from the state they come from to California. If they wish to apply, they must provide the following:
•    A copy of their state-issued certification
•    Proof of work as a nursing assistant within the last 2years (is not required for those who have been certified for less than 2 years)
•    A copy of a completed Request for Live Scan Services
•    A completed Verification of Current Nursing Assistant Certification form
All of these must be submitted along with the application form (http://www.asisvcs.com/publications/pdf/070503.pdf) to the Aide and Technician Certification Section at MS 3301, PO Box 997416, Sacramento California 95899-7416. It can also be faxed to (916) 663-8785.
If you have never been certified before as a nursing assistant, then the only way for you to be certified in CA is to pass both the knowledge test and the skills evaluation portion of the certification exam. Both of the tests are given on the same day. The state has allowed Pearson VUE to help conduct, score, and release the results. You can get a copy of the Candidate Handbook, which is the most detailed resource about the certification exam, by visiting their official webpage at www.pearsonvue.com.
To be eligible for the exams, you must first complete a CDPH-certified NATP. Approved curriculums consist of a minimum of 150 hours of training, which are divided into lectures and clinical training. It may take 4-6 months to complete a program, depending on which you enrolled in. Military-trained medics, RNs and LPNs may also apply for the exams by providing proof of their training and education along with the application forms.
Employers are required to verify the certification of each applicant before hiring them. They will only hire CNAs who have been certified by the Aide and Technician Certification Section of the L&C Program. If you wish to check your own status, you can go to http://www.apps.cdph.ca.gov/cvl/SearchPage.aspx.  You can search for your name by entering either your certification number or your complete name.
Roseville is a city that is found in Placer County. This city was formerly known as Roseville Junction, Junction, and Griders. It is located in the metropolitan area of Sacramento. As of the census of 2010, they now have a total population of around 118,788 citizens. Major roads that you can access to get to this city are Interstate 80 and State Route 65. The total area of the city is around 36.223 sq miles and has a population density of 3,279.4/sq miles.
Health care centers that you can find within the city include MED7 Urgent Care, Sutter Roseville Medical Center – One Medical Plaza, Anka Behavioral Health, Sierra Family Services, Allergy Medical Group of The North Area, Renal Advantage Inc., NorCal Hyperbarics of Roseville, and Children's Medical Clinic. photo attribution: westconn