Those searching in Carmel, California for certified nurse aide training can find the eligible programs currently enrolling listed here. For more details about taking the CNA exam or getting your certification, please contact the number provided. If you know other certified nursing assistant classes or training programs being offered in the city, send them to us and we will add them to the site.
Carmel Valley Manor
8545 Carmel Valley Road,
Carmel, California 93923
(408) 624-1281
A CNA is a person who works under the supervision of licensed nurses. They help the nurses by providing care to patients in different health facilities. Their work will depend on what tasks are delegated by the nurses, which are normally basic and routine such as vital signs taking and assisting the patients with their daily activities. This is one of the most practical ways to enter the field of health because of its quick training and high demand.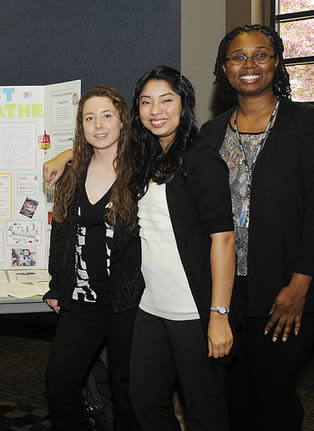 Before you can start working as a nursing aide, you must first learn how to properly meet the individual needs of each patient. This is why it is necessary for you to enroll in a CDPH-certified nursing aide training program. These programs are offered by different educational institutions like vocational and technical colleges, nursing homes, hospitals, community training centers, as well as private training institutions. Certified programs take 150 hours to complete. Their curriculum are required to include a minimum of 50 hours of theories and 100 hours of supervised clinical practice. It may take you 4-6 months of training to complete a program, depending on which program you choose to enroll in.
By completing an approved program, you will become eligible to apply for the certification evaluation exam. This exam is conducted by Pearson VUE and is composed of a knowledge test and a skills evaluation of randomly selected nursing skills that were taught during your training.
To get certified, you must pass both portions of the exam. Taking this test is an important step since the federal and state regulations states that only nursing aides certified by the Aide and Technician Certification Section are allowed to work in a certified nursing facility.
Once you are certified, it will be your responsibility to keep your certification valid. You will need to renew your certification every 2 years. To avoid any problems with renewing, please inform ATCS if you change your name or address by completing a Change of Name or Address Form. To renew, you will need to provide proof of employment and completion of 48 hours of in-service/CE. You can download the necessary forms by clicking on this link: http://www.cdph.ca.gov/pubsforms/forms/Pages/CNA_HHA_HemoTechForms.aspx.
Carmel, or Carmel-by-the-Sea, is a small city in Monterey County. It is located on the Monterey Peninsula. It was originally founded on 1902 and was only incorporated in 1916. You can also find this city a few miles north of Los Angeles, and about 120 miles south of San Francisco. According to the census of 2010, they now have a total population of about 3,722 citizens.
Health care centers that you can find in the city include Carmel Valley Medical Clinic Inc., Behavioral Health Services Mental Health, Carmel Heart Institute, Crossroads Healthcare Associates, La Beaute Skin Care Decleor, L'Occitane – Carmel, and Jelena's Anti-Age Clinic. photo attribution: westconn