In the area of Spring Valley, California you can find the available classes to become certified as a nurse aide listed here. Training can be found at colleges, vocational schools, and nursing homes. However, all courses must be verified and approved by the state.
Mt. Miguel Covenant Village
325 Kempton Street,
Spring Valley, CA 91977
(619) 479-4790
Because of the high demand for nurse aides in California, a lot of people now want to know how to become one. One of the most important information that aspiring nurse aide candidates need to know is that you do not need to have a college degree to become one. Most training programs only require their applicants to be at least a high school graduate.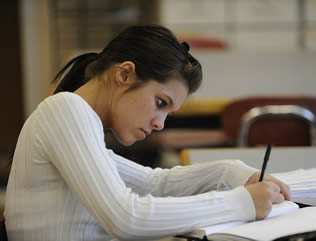 Enrolling in state-approved CNA program is the first step in becoming a nurse aide in California. Not only will a program provide you with the necessary skills, you will also establish eligibility to apply for the certification exam. You can only work as a nurse aid if you are certified as one.
Aspiring nurse aide candidates can find a suitable CNA program from the following institutions:
•    Nursing homes
•    Long-term care centers
•    Hospitals
•    American Red Cross
•    Government organizations
•    Rehabilitation centers
•    Community colleges
•    Vocational colleges
•    Technical colleges
•    Private institutions
State-approved programs are required by the state to offer a minimum of 150 hours of training. The topics that they teach the students include, but are not limited to, the following:
•    Infection control
•    Mental Health
•    Vital Signs
•    Basic Nursing Care
•    Body Mechanics
•    Human Anatomy and Physiology
•    Weight and Measurements
•    Emergency Care
•    Safety Precautions
•    Observation and Proper Documentation
CNA Certification Exam
Challenging the certification exam is the final step in becoming a nurse aide. This exam consists of a multiple-choice knowledge test and a clinical skills exam. Candidates must pass all tests to get certified. Each candidate is only given 3 attempts to pass the tests. If a candidate fails his or her third attempt he/she must undergo retraining before he/she can reapply for the exam.
Advancing Career Opportunities
If you wish to further your knowledge and skills as well as maximize your hours while still in training, might want to think about training to become a home health aide. If ever you wish to become one, you can enroll in an HHA program even if you are enrolled in a CNA training program. The training you receive in the HHA program will supplement your learning in the CNA program.
Spring Valley is a CDP that is a part of San Diego County. According to last year's census they now have a total population of about 28,205 people. There are several places and communities in the entire state that are also called Spring Valley. This CDP has a total area of 7.374 sq miles, where a very small portion of it is water. It also has a population density of 3,824.9/sq miles. This town got its name after a natural spring that is located in the area.
Health care providers that you can find in the area include Sharp HealthCare – Sharp Diabetes Centers, Mount Miguel Covenant Village, Comprehensive Sleep Services Inc., Tova's Beautique and Wellness Center, Grossmont Spring Valley Family Health Center, and Scripps Clinic – Feaver Clifford Dpm. photo attribution: departmentofed