The schools enrolling students for nursing assistant classes in Walnut, California are listed below. Please contact the numbers provided to gain additional information about their class costs, and programs available. You can also visit them on the address during working hours.
Mt. San Antonio College
1100 N. GRAND AVE.; BLDG.; 35-4
Walnut, CA 91789
(909) 594-5611
Life – Ed 4 Nurses
18780 AMAR ROAD, SUITE 205
Walnut, CA 91789
(626) 964-4600
Windsor School Of Nursing Assistants Eve
18780 AMAR RD. S-202,203
Walnut, CA 91789
(626) 810-0058
[Day and evening classes available]
The state of California requires all aspiring nursing aides to be certified by the Aide and Technician Certification Section to work in a CDPH-approved health care facility. The certification process in this state is generally the same as any other. You will begin by enrolling in a certified nursing aide training course and end by passing the certification exam.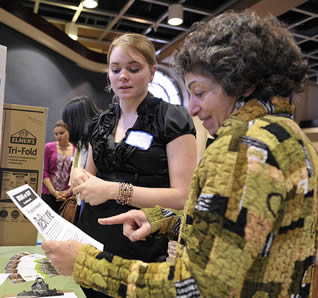 Approved training courses are offered by both public and private institutions and schools. You can find them being offered by vocational and technical colleges, nursing homes and hospitals. There are even some websites that offer online training. Approved training curriculum is divided into lectures and clinical practice. The course will take a minimum of 150 hours to complete.
Before the students start the practical portion of their training, the training facility is required to submit to the ATCS a copy of each student's Request for Live Scan Services. All students must be fingerprinted in California for this. This is done for the mandatory criminal background checks. Once a candidate is through with his training, he can then apply for the certification exam, which is conducted by Pearson VUE. The exam is divided into a written/oral exam and a skills evaluation of random nursing skills that were taught in the course. Candidates can get a copy of the application forms by going to www.pearsonvue.com or to www.cdph.ca.gov.
When applying for the exams, make sure to provide all requirements, especially the payment fee of $90 for both parts of the exam. Payments must only be in the form of money orders, company checks, or cashier's checks. Personal checks and money will not be accepted; and incomplete applications will not be processed.
On the day of the exam, please arrive at least 20 to 30 minutes before the actual scheduled time to avoid being late. Also remember to bring a valid ID and your social security card. The IDs are for the pre-exam check-ins. If you fail to bring the IDs and arrive on time, you will not be permitted to enter the testing area and take the exam. You will also not get a refund for your payments.
If you pass all the tests, your name will be forwarded to the ATCS. If there are no problems, the results of the tests will be released on the same day. You can expect your CNA certificate to arrive at your mailing address within 10 business days after you pass. If it still does not arrive within 30 days after you passed, please call the ATCS at (916) 327-2445.
This is a city under Los Angeles County and has a population of 29,172 as of last year's census. The city was ranked number 7 in Money's Best Places to live back in 2009 and number 57 as of this year. It is basically just a suburb of Los Angeles in the San Gabriel Valley. It got its name from Rancho Los Nogales Mexican land grant. The word Nogales can be translated into English as Walnut. It has over 600 businesses that are known to be in the city.
Health care centers in Walnut are Five Acres Health Corporation +1 626-581-4034, and Creekside Home Care Facilities +1 626-964-9805. Other health care centers that are located near the area are Well and Fit Adult Day Health Care, Inc., Spring Adult Day Health Center, and El Encanto Healthcare and Rehabilitation Center. photo attribution: westconn