All the CNA classes in Anaheim, California are provided for you on this page. If you want to know more about how to become certified to work by enrolling in a training course, contact the number provided.
North Orange County R.O.P.
1617 E Ball Road
Anaheim, CA 92805
(714) 635-1281
[Multiple sections available]
Coast Health Career College
1741 W. Katella Avenue #201
Anaheim, CA 92804
(714) 776-8405
Qbics Career College
1125 N. Magnolia Ave #200
Anaheim, CA 92801
(714) 550-1052
The Nursing Home Reform Act aims to improve the quality of care provided by healthcare givers, especially nursing aides, to patients in nursing homes, long-term care centers, hospitals, and other healthcare settings. To ensure that this goal was met all nursing aides are now required to complete a training program and pass the competency examination before working in a healthcare setting. Employers are also required to check each applicant's certification before hiring them.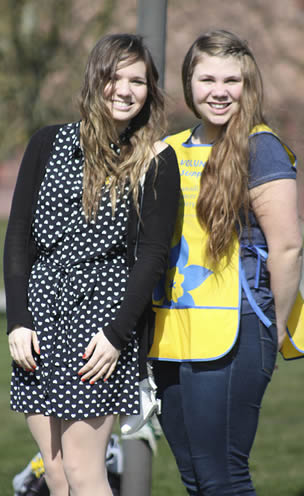 CNA training programs are offered through nursing homes, residential living facilities, long-term care centers, hospitals, clinics, vocational and technical colleges, government organizations, and private training centers. State-approved programs offer 150 hours of training, which consists of lectures and practical training. Most programs in the state can be completed within 2 to 6 months of continuous training. You can visit www.cdph.ca.gov to get the latest details about class requirements and registry qualifications.
After completing a training program you will become eligible to apply for the certification exam. You can now submit the application form (http://www.asisvcs.com/publications/pdf/070508.pdf) to the Regional Testing Center in your area, along with payment of $90 for the testing fee to schedule for an exam date.
Regional Testing Centers
Northern Region (Oregon to Kern County):
Mission College
3000 Mission College Bvld MS #19
Santa Clara, California 95054
Fax: (408) 855- 5213
Website: http://missioncollege.org/dept/HWI/regional_testing.html
Southern Region (Oxnard to the Mexican Border):
Golden West College
15744 Golden West Street
Forum I, Room 112A
Huntington Beach, California 92647
Fax: (714) 895-8994
Website: www.regionaltestingcenter.org
Once the testing center receives your application and reviews all documents, they will mail to your address your exam date along with other information regarding the certification exam. Scheduling is a first come, first serve basis. If you are unavailable on your scheduled date please inform the testing center immediately. You are entitled to one free rescheduling so long as you inform the testing center no less than 2 days of your exam date.
The certification exam is divided into two parts- a multiple-choice written/oral test and a clinical skills exam. You will have a maximum of 120 minutes to answer all the questions for the first part of the exam and 25 minutes to perform all required nursing procedures/skills.
If you are able to pass all the tests your name will be added to the Nurse Aide Registry and you will get your CNA certification. The ATCS normally sends the certification to the recipient's address within 10 days after passing. If you fail to receive yours within 30 days after passing, please contact the ATCS at (916) 327-2445.
For those who are current holders of nurse aide licenses issued from a different state, they may work in California if they are approved from reciprocity. When applying, the applicant must have his name in his state's nurse aide registry with an active status. One must have a good relationship with the state they come from to pass the background checks. If one has records of neglect, patient abuse, malpractice, and the like, it may prevent them from getting approved.  Aside from those mentioned above, other requirements that must be met when applying for the state license exams include passing a complete application form, ID photos, fingerprint cards, immunization records and tests undertaken, as well as paying the fees for the tests. If you need answers to questions about how to set up an exam date, or to get the latest certification requirements you can contact the CA Department of Public Health at (916) 327-2445 or via email at cna@cdph.ca.gov.
This is a city that is located in Orange County. As of the 2010 census, the population of the city has now reached up to 336,265. It is considered the most populated city in the entire county and the 10th of the entire state.
Kaiser Foundation Hospitals along with Anaheim Memorial Medical Center and West Anaheim Medical Center are three of the top employers of the citys. Each of them has employees of more than 500 people. Kaiser Foundation Hospital is the second largest which has over 3000 employees. Other health care centers are Symphony Health Services Inc., Walsh Medical Group, Central City Community Health Center, and G E Healthcare. photo attribution: ufv