The schools enrolling for nursing assistant classes in North Highland, California that are listed below include all the recent and available programs. Call the phone number below to speak with someone about how you can become certified to work.
Twin Rivers School District Adult School ED
5201 Arnold Avenue
North Highlands, CA 95652
(916) 286-5180
Website: http://www.tras.edu/
Certified nursing aides are in demand throughout the country. One reason for this is because of the increasing number of elderly in the population. Another reason is that nursing aides can be found in different healthcare settings like nursing homes, hospitals, rehabilitation clinics, assisted living centers, and long-term care centers. If you are looking for a way to enter the field, then this is the best way to do so.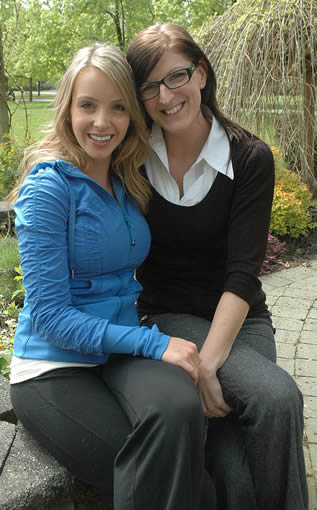 Nursing assistants perform basic nursing procedures like taking the vital signs as well as assist in the patient's daily activities such as bathing, dressing, eating, toileting, exercising, ambulating, and many more. Since they work often and closely with the patients, it is important that all aspiring nursing aides enroll and complete a state-approved CNA program.
CNA training consists of both lectures and classroom instructions. Approved training programs are required to offer a minimum of 50 hours of classroom training and 100 hours of clinical practice. Each program is headed by a qualified nurse with at least 2 years of nursing experiences. These nurses also complete 24 hours of in-service training or continuing education about planning, implementing, and evaluating nursing educational programs 6 months before starting their work as CNA Instructors.
To help you determine if a program is approved before you enroll you can contact the (TPRU) Training Program Review Unit at (916) 552-8873. Once you have joined a class they will instruct you in the classroom and in a clinical setting to help you learn exactly how to conduct many of the tasks used on the job. You will be required to know this information when it comes time to take the certification tests.
Examples of topics that are taught by CNA programs include, but are not limited, to the following:
•    Patient's Rights and Independence
•    Basic Nursing Procedures
•    Personal Care
•    Therapeutic Communication Skills
•    Vital Signs
•    Weights and Measurements
•    Proper Body Mechanics
•    Long-term Care Patients
•    Infection Control
•    Safety Precautions
•    Emergency Care
•    Nutrition
To work as a nursing aide in California, you must get certified by the Aide and Technician Certification Section. This can only be done by passing the National Nurse Aide Assessment Program examination or the NNAAP exam. Completing an approved nurse aide program will make you eligible to take the exam.
The NNAAP exam is divided into a multiple-choice knowledge test and a clinical skills exam. The knowledge test is initially offered as a written test but those who have trouble reading can request for an oral exam instead. The payment for both tests costs $90; those who opt to take the oral test will have to pay an additional of $15.
Because of the number of people aiming to become nursing aides, the state has asked the help of Pearson VUE in conducting, scoring, and releasing the exam results. The exam results are normally released on the same day if there are no technical problems. If you pass all the tests your name will be forwarded to the ATCS. The ATCS will then send you your CNA certificate within 10 days. If you fail to receive yours on time, please call (916) 327-2445.
The licenses in this state expire every two years. If you want to continue working, you must renew it before then. The state will send you a notice a few weeks before your license's expiration date. You can call (916) 327-2445 to find out more about recent changes to the exam or how you can qualify to pass and become licensed.
North Highland is a part of Sacramento County. This is a census-designated place of CDP. This CDP has about 42,694 which went down by 2,000 people from the last census that was done. It has a total land area of 8.8 square miles and a population density of 4,834.4 people per square mile.
Health centers that you can find in this area are Changing Courses (916) 332-5056, Watt Avenue Medical Clinic (916) 344-8866, Beaver Medical Group, Beaver Medical Clinic Inc., and North Highlands Health Center. photo attribution: ufv