All CNA programs open for you to enroll in Madera, California are shown in detail on this page. Those that are included in the list are the most schools that you can enroll in. For more information you can visit the facility location or call their phone number.
Madera Adult School
955 Pecan Avenue
Madera, CA 93637
(559) 675-4425
Madera High School ROP
1902 Howard Rd
Madera, CA 93637
(559) 683-5544
Crescent Facility Training Center
424 South Lake Street
Madera, CA 93638
(209) 723-4224
A lot of people now want to enter the field of health because of the current demand for nursing assistants. A nurse aide certification is required to work in California. The certification process starts by completing a state-approved training program and ends by passing the state's certification exam.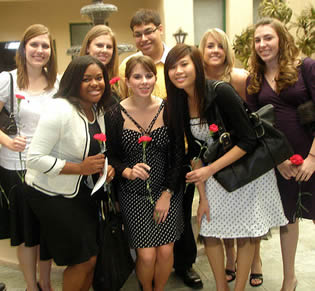 CNA Training Programs
Approved training programs offer a minimum of 150 hours of lectures and supervised clinical practice. They are offered through the following institutions and schools:
•    Nursing homes
•    Long-term care centers
•    Hospitals
•    Rehabilitation centers
•    Assisted living centers
•    Community colleges
•    American Red Cross
•    Vocational colleges
•    Technical schools
•    Clinics
•    Residential Facilities
Many schools have different entry requirements before you can enroll in their program. Typically this includes a background screening, physical exam, and the submission of identifying documents, and immunization records. During your physical eam you must be deemed physically capable of handling patients to be accepted in a program. Some programs may look for some previous experiences before you are accepted. Most training programs require the following to be accepted:
•    Age: at least 18 years old
•    English Proficiency: must be able to understand and talk Basic English
•    Educational Background: must have at least a high school diploma or a GED certificate
•    Criminal Background: must be able to pass the federal and state criminal background checks
•    Health: must be physically healthy and free of communicable diseases.
Training programs in California are being offered by different institutions like vocational or technical schools, colleges, high schools, community training program, as well as nursing centers. There are also websites that offer partial training. Most of these programs can be completed within several weeks. You should make certain that the program you will enroll in is approved by the state's Aide and Technician Certification Section. Training programs are also required to teach 16 different modules which would cover, but are not limited to, the following concepts:
•    Patient's rights
•    Communication Skills
•    Infection Control
•    Basic Nursing Care
•    Vital Signs
•    Nutrition
•    Weights and Measurements
•    Long –Term Care Patients
•    Safety Precautions
•    Emergency Procedures
Certification Exam
According to the law, only certified nursing aides are allowed to work in state-approved nursing facilities. The certification exam was designed to test aspiring nursing assistant candidates in terms of skill and knowledge. It consists of a written/oral test and a practical skills evaluation. The testing fee for both parts is $90. If you opt to take the oral test, you must pay an additional $15. Candidates will only get certified if they pass all the tests within two years after completing their training.
The certification exams must be passed within 2 years of taking your nurse aide training course. Those who participate must pass both portions within three attempts in the span of 2 years or be required to retake the school class.
On the day of the exam, please arrive at least 20 minutes before the start of an exam. If you fail to arrive on time, you will not be permitted to enter and take the test. Keep in mind that all payments are non-refundable. All candidates are also required to provide a valid government-issued ID and a copy of their SS cards for the pre-exam check-in. Those who fail to bring these two will also not be permitted to take the exam.
If you passed both parts of the examination, your name will be placed on the California Nursing Assistant Registry and you will be eligible to be hired as a nursing assistant. If you have more questions about certification eligibility you can call the California Department of Public Health at (916) 327-2445. You can also contact them to verify you have become certified and are on the nurse aide registry.
Madera has about 61,416 people living in the city. It is a city that is part of Madera County. It is also located within the San Joaquin Valley. This city has about 15.8 square miles of total area and has a population density of 3,889.7 people per square mile.
There are a variety of health clinics that could be seen in the city. Examples of these clinics and centers include Promesa Behavioral Health, Madera County Mental Health, Madera County – Mental Health Administrator, Madera Children's Medical Clinic, Lake Street Center, Riverside Medical Clinic, Country Villa Healthcare Center, Madera Family Medical Group, Camarena Health Centers Inc., and Camarena Health Centers Inc. photo attribution: alla2