The nursing assistant training schools in Palm Desert, California are provided for you on the list below. If you know other listings that have state approval in this city, submit them to us and we will add them to this page.
College of the Desert
43-500 Monterey Ave.
Palm Desert, CA 92260
(760) 346-8041
Website: www.collegeofthedesert.edu
A person can only work in California as a nurse aide if he is certified. The most common way of getting certified by the Aide and Technician Certification Section or ATCS of the L&C Program is to challenge the certification exam.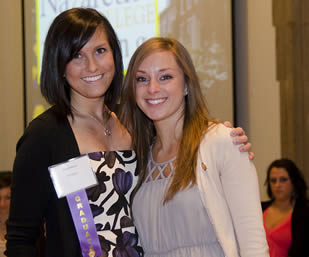 Only people who completed an approved training program may apply for the certification exam. You can establish eligibility to apply by completing a CNA training course, a nursing educational program, or a military training program for medics or corpsmen.
The easiest way to establish eligibility is to complete a CNA training program that is approved by the state. These programs take 150 hours to complete. The hours are divided into lectures and clinical practice. Depending on the program you choose to enroll in, it can take you 8 to 24 months to complete your training.
Classes must include theoretical coursework and practical skills work in a medical setting. In addition applicants must pass a state and federal background check, and submit a fingerprints card. You can contact the California Department of Public Health to get more information about the latest requirements at 916-558-1784.  You can learn more about other general questions regarding instruction by calling the (TPRU) Training Program Review Unit at 916) 552-8873.
The certification exam consists of a written/oral test and a clinical skills exam, both of which are taken on the same day. You must pass both parts of the certification exam to get certified. If you wish to apply, you will have to submit the application form (http://www.asisvcs.com/publications/pdf/070508.pdf) to your Regional Testing Center.
In case a candidate fails a test, he is allowed to reapply and retake the test that he failed. Each candidate is only given 3 attempts to pass. If a candidate fails his 3rd attempt he will be required to complete a 150-hour CNA program before he can reapply once more.
Before submitting the application form, please make sure that all required information is there. The application form must also be sent along with the payment for the exam fee. Payments must only be in the form of money orders, cashier's checks, or company checks. They must be made payable to the testing center in your area.
Examination Fees:
•    Written Exam and Clinical Skills Evaluation – $90
•    Written Exam Only (Retake) – $35
•    Clinical Skills Evaluation – $55
•    Additional Fee for Oral Exam – $15
•    Rescheduling Fee (Notice given less than 2 days) – $25
If you have any questions about becoming a CNA go to www.cdph.ca.gov or call (916) 327-2445. For questions regarding the certification exam, please visit www.pearsonvue.com or call (800) 475-8290.
This city is part of the Riverside County. It is located just a few miles east of Palm Springs. According to the last census, the population of the city has now reached up to 48,445. It is considered one of the fasted growing cities in the entire state. It has a land are of 26.810 sq miles and a population density of 1,793.3/sq miles.
Health care centers that can be found in this city include Elite Health Center, All Desert Wellness Centers, STD Test Express, Health Care Services Inc, Eisenhower Primary Care, Stat Urgent Care, Sunlife Medical Group, Monterey Palms Health, Indian Wells Health Center, Desert VIP Urgent Care, Odyssey Healthcare, and Right at Home. photo attribution: nazareth_college