The schools that are available to teach one to become a certified nurse aide in Sun Valley, California can be found on this page. Only state sanctioned facilities are shown here. If you know of any institutions that meet with state approval contact us so we can add them below.
[There are no CNA Classes in Sun Valley, CA that are currently being offered.]
With the Health Industry continuously growing, this is certainly the best time for you to start a career in health. If you do not know how, then you might want to think about becoming a nurse aide. Nurse aides are very in demand throughout the United States. To work as a nurse aide in California you must get certified by the Aide and Technician Certification Section.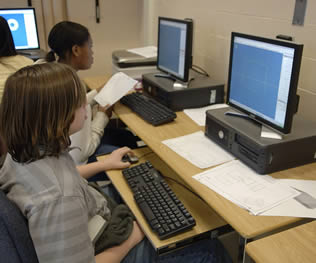 The first step in becoming a nurse aide is to attend a CDPH-approved Nurse Aide Training Program or NATP. NATPs will equip you with what you'll need to become a nurse aid that meets both federal and state standards. Completing an NATP will also make you eligible to apply for the National Nurse Aide Assessment Program Exam.
NATPs are required to offer at least 150 hours of training. Each program is headed by a registered nurse with sufficient nursing experiences and backgrounds on educating adults. A clinical instructor is only allowed to hold a maximum of 15 students per group to ensure maximum learning. The 150 hours are divided into 50 hours of classroom lessons and 100 hours of clinical training. Most programs in California can be completed within 2-6 months of continuous training.
Completing a CNA training program is not the only way to gain eligibility to apply for the NNAAP exam. You can also gain eligibility by completing a nursing education program or gain military training as a medic. If you completed a program that offers similar training, you can call the CDPH at (916) 327-2245 to determine if you are eligible to apply directly for the NNAAP exam.
The NNAAP exam was developed to become a standard for nurse aides across the country. All aspiring nurse aide candidates are required to take this exam to become a CNA. This exam consists of a multiple-choice knowledge test and a skills evaluation exam. You must pass both parts of the exam to get certified.
CNA certification must be renewed every 24 months. To avoid any problems when renewing, please inform the ATCS if you change your name or address. They must be informed within 60 days of the change. You can inform them by submitting the Request for Change of Name/Address form (http://www.cdph.ca.gov/pubsforms/forms/CtrldForms/cdph0929.pdf). You can also request for a new certificate with your update information on it.
Sun Valley is a district that is situated in the San Fernando Valley which is a part of the Los Angeles County. It is just a few miles south of downtown Los Angles. This place is bordered by other cities like Glendale, Panorama City, Pacoima, North Hollywood, Burbank, and the Shadow Hills. This city is very much prone to flash floods during storms.
Examples of the many health care providers that you can find in the area include Totally Kids Specialty Health Care, Rgs Healthcare Services, A Mg Industrial Medical Clinic, S C O Valley Medical Center, Serra Community Medical Clinic, STD Test Express, Vinedale Health Care, and Maximed Omc. photo attribution: departmentofed