On this page you'll find the certified nursing assistant classes in Arizona by City. This list offers all of the health care center certified nursing assistant programs as well as public college, and private training facilities for each city. You will find more details about the particular city offering classes by clicking on the link below.
To become a nursing assistant in the state of Arizona it's a good idea to know the exact requirements to qualify to take the nurse aide certification exam. Click this link to find out more information about the CNA certification requirements in Arizona.
Nursing Assistant Classes in Arizona by City
Getting Certified as a Nursing Assistant in Arizona
It is important to know about CNA classes in Arizona if you wish to work there as a nursing assistant.  The state offers a good amount of opportunity to work there as nursing assistants due to its growing elderly population.  They also have a lot of facilities and community colleges which offer nursing assistant training programs and financial aides for those who cannot afford for their tuition fees. You have to finish a state approved training program if you wish to be eligible for the state competency exam for nursing assistants.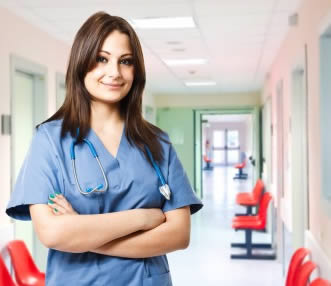 The Arizona State Board of Nursing is the one who provides standards as well as governs the licensing procedure for nursing assistants.  They provide the certification, licensing, registration of nursing home facilities, approval of educational programs, as well as impose the necessary disciplinary actions for those who are found to be guilty of committing violations as nurse aides.
Training centers can be found in high schools, community and technical colleges, as well as in universities and nursing home facilities themselves.  Nursing facilities often provide free CNA training after they hire you as nursing assistants.  They will put you through the program after they accept you.  Some of the institutions which offer CNA trainings are the Arizona Pioneer's Home, Life Care Center, Lingenfelter Center, and the Mountain View Care Center.
Hospitals which offer such training in Arizona are the Southern Arizona Veteran's Administration Medical Center, the Banner Health Certified Nursing Assistant Program, the Arizona Medical Institute, the Arizona Western College and the Brookline College.
How Much Does a CNA Training Program Cost in Arizona?
The state requires 120 hours of training in order to qualify for the state competency exam.  This includes both classroom sessions as well as practical training in a nursing facility.  Training costs can vary from $540- 2,250.  The Arizona Western College tuition fee is $1,500; Central Arizona College, $849; Cochise College, $540; and Mesa Community College has $1, 046.  These fees include textbooks, payment for the certification, and even uniform for the course.
In the state of Arizona, those that wish to become certified nursing assistants can take the certification exam after completing an Arizona state approved nursing assistant training program. If you have not completed a CNA program that the Arizona State Board of Nursing has approved you may also qualify to take the test under the following conditions. You may qualify if you have proof of completing another state approved 120 hour program. In addition you may qualify if you have proof of completing another state approved nursing assistant program of 75 hours in length and have worked as a nursing assistant for at least 45 hours. You can also be eligible to take the nurse aide exam if you hold a valid RN/LPN license or have proof of graduating from an approved LPN or RN training program.
As of May 2012, there are about 26, 690 active and licensed nursing assistants in Arizona.  This is projected to rise in the coming years as the demand for nursing assistants increase with the need for hospitals to release patients early and as the population of those needing personal care assistance continues to escalate.
How Much Does a CNA Make in Arizona?
The average mean wage for a nursing assistant in Arizona is $13 per hour and this can be higher or lower depending on the facility that you are working in and the amount of experience that you have. You can start with $9.70 per hour if you are a fresh graduate but if you already have a lot of work experience you can earn as much as $17 an hour.  This would mean an annual salary of about $17,200 up to $30,600 not to mention the added benefits that come with some contracts with hospitals and health care facilities.  You can visit the Arizona Department of Health website to know more about their requirements, curriculum and programs for nursing assistants.
Do you know of any certified nursing assistant programs that are not on this list, or would you like to fix any incorrect information of current listings? If so please contact us here to help update our CNA directory and provide accurate information for our readers.