The nursing assistant schools conducting instruction courses in Avondale, Arizona that are shown to you on this page are all the available classes as of the moment. If you know other Arizona State Board of Nursing licensed training programs that are being offered in the city, please contact us and we will add them to the page.
SouthWest Skill Center at Estrella Mountain Community College
3000 North Dysart Road
Avondale, AZ
(623) 535-2700
Website: http://www.estrellamountain.edu/
[Multiple Classes are available]
Getting a CNA license can be one of the best career choices you can make. With the increasing population in Arizona, there is a guarantee in the increase of demand for nursing assistants. Training to become a nursing assistant in this state is a great way to enter the field without spending too much time and money.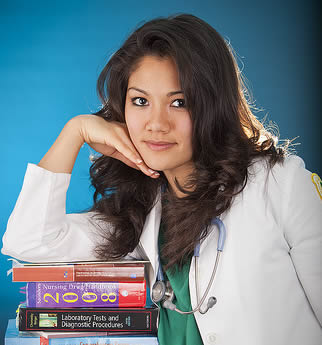 Becoming a Certified Nursing Assistant
You'll need to get your name entered on the Nurse Aide Registry to become eligible to work long-term. This registry contains all the names of persons who were able to meet both federal and state training and testing requirements. Those who are listed on the registry are the only ones who are given a  license; and according to the law, you can't work as a long-term nursing assistant without a license.
If you had never been certified nursing assistant before, then the only way you can enter the registry is by passing the CNA license exams. Before you can apply, you need to successfully complete a training program that's approved by the state's Board of Nursing. These programs are required to offer at least 120 hours of both classroom and practical instruction. Depending on the program you choose, you can complete your training within 6 months.
A person who was able to train in a CNA program that's approved in another state, but has not yet taken the license exams may apply and take it in Arizona. The training program can either be a 120 hour or 75 hour nursing assistant program. Applicants will need to provide proof of their training in order to apply.
After completing your training, you will have 24 months to get into the Nurse Aide Registry. The license exams consist of a written (oral) exam and a manual skills evaluation. Candidates need to pass both tests to enter the registry. Unlike other states, candidates are allowed to retake the exams as many times as needed within the 2 year limit. If a candidate still fails to pass within 24 months after his or her training, he/she will have to complete another training program.
What's next?
Once your name is on the registry, you'll be allowed to work in any certified nursing facility within the state. If you wish to move to another state, you can still work there as a nursing assistant if they allow reciprocity. Since each state has its own requirements for reciprocity, you'll need to contact the state's Department of Health or Board of Nursing to get more information.
If you wish to improve your knowledge, skills, as well as responsibilities as a health care provider, you can try to get a CMA certification. Getting a medication aide certification will allow you to administer certain medications to patients, while still under the supervision of a licensed nurse. Like the CNA license process, you'll be required to complete a training program and pass the CMA competency exams to get certified.
Admission into a CMA training program will require a nurse assistant to meet the following:
–    Work as a certified nursing assistant for at least 6 months; and have no complaints or records of abuse.
–    The interested person must be at least 18 years old.
–    Pass a screening math and reading comprehension test.
–    Have a high school diploma, GED, or U.S. College or military credits.
For more information regarding the CMA training programs, you can contact the Arizona Board of Nursing at (602) 771-7800 or visit this link: http://www.azbn.gov/documents/education/CMA/CMA%20Course%20Guidelines%20and%20Curriculum.08.2010.pdf.
Avondale is a city that is part of Maricopa County. As of the 2010 census, their total population has reached up to 76,238 people. It has a total area of approximately 41.3 sq miles and a population density of 1,619.1/sq mile.
Examples of health care centers that you can find in the area include Arizona Asthma & Allergy Institute, Take Care Clinic at select Walgreens, Arizona Asthma & Allergy Institute, Cortez Andrew DO, Sun Valley Urgent Care, STD Test Express, Cmg Caretoday – Avondale, and PH Health Center. photo attribution: waltstoneburner