The nurse aide training facilities that are found in Coolidge, Arizona are all shown to you in detail on this page. If you have any questions about their training programs, just call the number provided along with each facility.
Central Arizona College – Signal Peak Campus – Main Campus
8470 North Overview Rd,
Coolidge, AZ 85128
(520) 494-5444
Central Arizona Valley Institute of Technology (CAVIT)
1789 West Coolidge Avenue,
Coolidge, AZ 85128
(520) 423-2991
Website: http://cavitschools.com/
Coolidge is a wonderful city to work as a certified nurse aide. It is a part of the Pinal County with a total area of about 5 sq. miles. You can find it just northeast of Casa Grande and southwest of Florence. It is also just a few hours ride from Phoenix and Tucson, which is a good thing if you love to travel. According to the census of 2007, its total population had reached up to 11, 825. The demand for health care providers in this city is always great, which means plenty of opportunities and jobs waiting for those who are in the health care industry.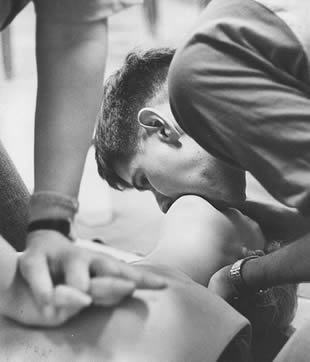 Coolidge is home to numerous health care centers and providers that you can work for within the city area. Examples of them include Sonoran Family Practice, Sun Life Family Health Center, Southwestern Eye Center, Powell, Edward, Main Street Family Practice PC, White Mountain Dermatology, Estes April L Doctor of Osteopathy, and Bence Lawrence W MD.
If you want to work as a nurse aide, you need to get a certification by gaining entry into the Nurse Aide Registry. Employers will always look for your certification before they hire you. There are two general ways to gain entry into the NAR: by testing or by applying for endorsement/reciprocity.
Certification by Testing
This route is the most common since it is the only option available for those who have never been certified as a nurse aide before. In order to get into the NAR, you need to challenge and pass the CNA competency exam right after you complete an Arizona Board of Nursing approved training program.
Because of the number of people who aim to become nurse aides, you can now find healthcare facilities and schools now offering nurse aide training programs. Since the state does not have any age restrictions, even high school students are allowed to enroll in a program. Approved training programs offer a minimum of 120 hours of instructions. The hours are divided into theoretical course work and supervised practical training.
Upon completing an approved program, you will be allowed to submit your application for the competency exam. You'll need to submit a copy of your application Headmaster. You can download a copy of the necessary forms by going to www.hdmaster.com or www.azbn.gov. The forms will contain instructions on what to do and where to send them.
The competency exam is divided into two parts, which consists of a 90 minute knowledge test and a 35 minute skills evaluation exam. Candidates have the option to choose whether they want an oral or written exam for the knowledge test. A candidate must pass both tests in order to gain entry into the Nurse Aide Registry. They have 2 years from the completion of their training to pass. Each candidate is allowed to retake the exams as many times within the 2 year period. A candidate must undergo retraining if he/she fails to pass within the 2 year limit.
Certification by Endorsement
Reciprocity allows a nurse aide who is certified in another state to transfer and immediately gain entry into the Arizona Nurse Aide Registry if the applicant is able to meet all the requirements. To qualify, a candidate must have an active/valid certification must meet at least one of the following:
–    Have a clean record and a current job providing nurse aide care, even if the job description doesn't mention the work.
–    Worked for at least 160 hours as a paid nurse aide within the last 24 months.
–    If you were able to complete the training and testing requirements to become a CNA within the last 2 years.
You can find out what the other requirements for reciprocity are for the State of Arizona by clicking on this link: http://www.azbn.gov/Documents/applications/App%20Packet%20Downloads/CNA%20Exam%20Packet.pdf. You can also call the BON at (602) 271-700 if you have any questions. photo attribution: cushinglibrary