The education facilities offering nursing assistant programs in Nogales, Arizona are listed below. Contact the school administrator using the phone number provided to learn more about enrolling in a certification course.
Pierson Vocational High School
451 North Arroyo Boulevard
Nogales, AZ 85621-2644
520-325-8470
Santa Cruz County Nogales Campus
3241 N. Grand Ave., Suite 1
Nogales, AZ 85621-3917
(520) 281-2994
Training to become a nursing assistant in Arizona is now being considered as one of the best ways to start a career in the field. You won't have to spend that much in time and money to become a nursing assistant since they are entry-level professionals. Although they might be entry-level health care workers, they are still very important members of the health care team.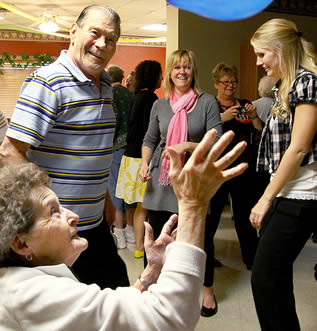 What Does a Nursing Assistant do?
These types of health care workers are under the constant watchful eyes of licensed nurses. They help provide and maintain medical care to patients who are in different health care facilities. They perform basic nursing care, as well as help patients with their daily activities.
What Do You Need to Become One?
A nursing assistant certification is a requirement to work as a full-time nursing assistant. Nursing assistants are allowed to work in any health care facility in a state that they are registered in.  To get a certificate, you'll need to follow several steps such as completing an approved training program, passing the background checks, and taking the knowledge and manual skills evaluation exams.
CNA Training Program
The most common path taken in learning how to become a CNA is by enrolling in a class that's approved by the Arizona Board of Nursing. Once you enroll, you will receive training that will help you gain knowledge of the procedures and tasks needed on the job.  During your instructions, you'll get to do hands-on practice on actual patients and gain experience in performing basic health care skills. Training programs in Arizona are required to offer 120 hours of instructions, which can take 3-4 months of training depending on the program's schedule.
CNA Competency Exam
After you complete your training, you will become eligible to take the competency exam. You'll need to prove to the federal and state that you are capable of being a qualified nursing assistant. The competency exam is a two part examination, which consists of a written test and a manual skills demonstration. The written test can be replaced with an oral exam if the candidate has trouble reading. Candidates will have 90 minutes to answer all multiple-choice questions and 35 minutes to perform 4 randomly selected nursing procedures in front of a nurse aide evaluator. Candidates must pass both tests to qualify for certification.
Criminal Background Checks
Background checks for criminal records are mandatory processes for candidates. All your training and hard work will be for nothing if you won't pass the federal and state checks. These checks are done after you submit an application form the AZBN to get into the state's Nurse Aide Registry, which is after you pass the competency exam. The AZBN will mail to you a fingerprint card as soon as they receive your application. The results of the checks can take 4 to 6 months to release. You won't become a certified nursing assistant until then.
CNA Endorsement
There are different ways for you to become a certified nursing assistant in Arizona. One of the ways is through endorsement or reciprocity.  You can only follow this way, however, if you are already a certified nursing assistant in another state. This process lets you and other workers from other states to transfer your certification an immediately gain entry into the Arizona Nurse Aide Registry without any further training or testing. You may download the application forms, as well as gain more information about this process, by following this link: http://www.azbn.gov/Documents/applications/App%20Packet%20Downloads/CNA%20Endorsement%20Packet.pdf
This is the county seat of Santa Cruz County. As of the 2010 census, their total population has reached up to 21,017. It has a total area of approximately 20.8 square miles, where all of it is land. Its population density is 1,001.6/sq mile. The economy of this city is mainly based on agriculture.
Examples of health care centers that you can find in the area include Take Care Clinic at select Walgreens, Nogales Medical Clinic, Mariposa Community Health Center, Da Vita, The Women's Center, Carondelet Holy Cross Hospital, Aristo Carem, Southeastern Arizona Behavioral Health Services Inc. and Pantano Behavioral Health. photo attribution: jmsmith000