The certified nursing assistant classes in Payson, Arizona that you can join are described below. These programs have been approved by the Arizona Board of Nursing and meet current eligibility standards. For more information, just call the phone number provided.
Payson Care Center
107 East Lone Pine Drive
Payson, AZ 85541-5558
928-474-6896
Gila Community College/Eastern Arizona College
North Mud Springs Road
Payson, AZ
520-474-2224
Website: http://www.gilaccc.org/
Because of the increasing demand for healthcare personnel, especially entry-level personnel like nurse aides, more and more people are looking for ways on how to become a CNA in Arizona. There are several requirements that must be met before they can work as nurse aides.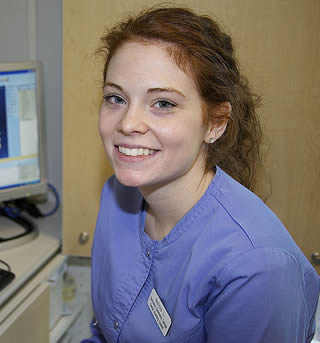 Nurse Aide Training
The first step that must be taken is to complete a training program that is approved by the state. The Arizona Board of Nursing (AZBN) is responsible for certifying and monitoring all programs within the state. Aspiring nurse aides must only enroll in a program offered within the state that's approved by the AZBN.
Approved programs are required to offer no less than 120 hours of instructions. Nurse aide training curriculum will always include both classroom/lab instructions and hands-on practical training. During the duration of the training, students will be handled by a qualified CNA instructor. Students are not allowed to perform any procedure that hasn't been taught in the classroom nor are they allowed to perform without the presence of their instructor.
Completing an approved training program is a requirement to proceed to the next step. Nursing graduates who completed one semester of school and took up the Fundamentals of nursing are allowed to take NNAAP exams once they are able to provide proof of their education and training.
A person who has completed 100 hours of military health personnel training may also apply for the NNAAP exams without the need for completing a CNA program. Military trained medics and corpsmen must apply for the NNAAP exams within 2 years after completing their training. Interested candidates can download the appropriate application form via http://www.azbn.gov/Documents/applications/Form%20Downloads/CNA%20Education%20Waiver%20Military%20Foreign%20Graduate.pdf.
The National Nurse Aide Assessment Program Examination
The NNAAP exam was developed to test the competency of nurse aide aspirants in terms of knowledge and skills. It consists of a multiple-choice knowledge test and a practical skills test, which are both taken on the same day at an approved testing facility. Candidates have the option to take either the written or oral exam for the knowledge test.
A candidate's training is only valid for 2 years. This means that candidates must pass both tests in order to qualify for the NAR. Unlike most states, candidates are allowed to retake the exams as many times as necessary within the 2 years. If their training expires, then they will have to complete another training program before they can reapply for the NNAAP exams.
The Nurse Aide Registry
The NAR is a complete list of all the individuals who were able to meet the federal and state's training and testing requirements. Only the individuals whose names are on the registry are allowed to work as long-term nurse aides. Employers are required to verify each applicant's certification by going to www.azbn.gov before hiring.
A person will be allowed to continue working as a certified nurse aide in Payson so long as his name is on the NAR. Payson is a town that is located in the Northern part of Gila County. It can almost be found exactly at the center of Arizona. This has been referred to as "The Heart of Arizona". According to the latest census, their population has now reached up to 15,257 people. This town has a total area of 19.5 sq miles and a population density of 732.3/sq mile.  Nearby communities include Star Valley, Pine Strawberry and Rye.
To keep one's name on the registry, nurse aides must renew their certifications every 2 years through the AZBN. One of the requirements for re-certification is to work as a paid CNA in a certified health care center. Health care centers that you can find in the area include Rim Country Health & Retirement Community, Take Care Clinic at select Walgreens, Payson Sleep Services, Banner Health Center-Payson, StatClinix Urgent Care, Southwest Behavioral Health, Altius Healthcare, and Southwest Behavioral Health Services.
To help make the re-certification process a lot easier, you can now do it online via http://www.azbn.gov/OnlineRenewal.aspx. You'll also be able to find detailed instructions on how to renew your certification as well as other requirements for the process.  photo attribution: germannacommunitycollege