This page provides links to all of the currently available certified nursing assistant classes in Tennessee listed by their city. To receive additional details about the name of the school facility, address location, and phone numbers you can click on one of the city names below.
Before you enroll in a training program you will want to make sure it meets all of the requirements of the state of Tennessee. Currently classes must be approved by the state and provide the correct amount of hourly instruction and school curriculum. Completion of an approved training course is required before you can take the state competency exams to become certified on the nurse aide registry.
Nursing Assistant Classes in Tennessee by City
How to Become a Certified Nursing Assistant in Tennessee
By taking CNA classes in Tennessee, you will be able to work as a nursing assistant in various healthcare facilities such as nursing homes and long-term care facilities.  There is now a huge demand for such workers and today may just be the right time for you to start on your career path to becoming one. The current statistics predict that there will be at least a continuing demand for such workers until the year 2016.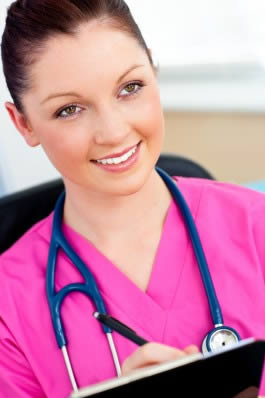 Duties of a CNA in Tennessee
With the number of people needing healthcare services increasing each year, most healthcare institutions are looking for workers who would help with the basic tasks of taking care of patients in such institutions.  Nursing assistants are currently on demand as they provide significant help in direct patient care such as in feeding, bathing, grooming, and toileting of patients.  They work under the supervision of registered nurses in order to provide such services.
Certified Nursing Assistant Requirements in Tennessee
Nursing assistant training programs are the path by which you can become certified to work in the state of Tennessee. There are various programs offered in the state which can offer you the needed classroom and clinical hours which are required by state and federal regulations.  You need to choose a program which has been approved by the Tennessee Department of Health Nurse Aide Program and the Tennessee Higher Education Commission.  Without the approval of these, your training would not be credited and you would not be able to take the state competency examinations.
The state of Tennessee requires at least 75 hours of training hours with at least 16 hours in clinical training.  The program should be able to provide students with the basic skills and knowledge about nursing aide work.  Subjects that should be included in the curriculum are Communication and Interpersonal Skills, Resident Rights, Resident's Independence, Safety and Emergency Procedures including the Heimlich maneuver, and Infection Control.  The instructors should also be a registered nurse or a licensed physician with at least 2 years experience in the field of long-term care. Click this link to read about all of the latest nursing assistant certification requirements in Tennessee.
How Much Does CNA School Training Cost in Tennessee
Some of the training facilities that offer such programs are Prepare to Care Training Center which offers the course for $785 and MyCAA for $950.  The course runs from 2-8 weeks for about 110 hours with clinical and classroom sessions. The cost of the program includes payment for books, scrubs, exam fees, and classroom and clinical teaching sessions. The average annual salary for a CNA in Tennessee is about $16,000 and this can be higher or lower depending on your location, length of experience, and type of employer.
What is the Nurse Aide Certification Competency Test Like in Tennessee
After completing the program, the student may then apply for the state competency exam which is conducted by D&S Diversified Technologies.  The test is comprised of a written or oral test and a skills test where applicants are tested for any of the 25 CNA skills that are required.  A student has only 2 years to take the exam after finishing the CNA training program. The exam costs $90 and is sometimes included in the amount paid for the training.