The nursing aide training centers that are open for enrollment in Dresden, Tennessee are all shown in detail on this page. If you know of additional classes accepted by the TN Department of Health that is not shown below on the list, you can send it to us and we will add it here.
Weakley County Nursing Home
Mailing address:P.O. Box 787, Dresden, TN 38225
Physical address: 700 Wc Nursing Home Rd  Dresden, TN 38225
(731) 364-3158
Dresden High School
7150 Highway 22,
Dresden, TN 38225
(731) 364-2949
The Nurse Aide Registry is a list of people who were able to meet the federal and state's training and testing regulations. Only a nursing aide who is listed in the Registry is allowed to work in a nursing facility as a CNA. There are two ways to get into the NAR in Tennessee. You can either challenge the certification exam or apply for interstate endorsement/reciprocity.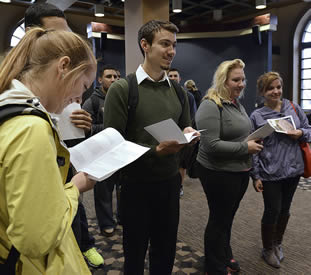 Entering Through Testing
This route is the most common way to get into the NAR since the second route is only for CNAs who are listed in another state. The certification exam is divided into two parts – a knowledge test and a clinical skills test. Both of these tests are taken on the same day at an approved regional testing site. The Department of Health has currently contracted D&S Diversified Technologies to assist in the scheduling, testing, and scoring of the exams. All applications must be sent to:
D&S Diversified Technologies
PO Box 418
Findlay, Ohio 45839-04187
Fax: (419) 422-8367
To know more about the exams, you can visit their website at www.hdmaster.com. You can also get a copy of the Candidate Handbook, which is the most useful resource information about the certification exam.
Before you can apply to take the state license exams, you will have to establish eligibility by completing a 75-hour training program that is approved by the state's DOH. You should also be able to pass the mandatory background check of both the federal and the state. Class instruction is required to provide 75 hours of instruction in a variety of medical skills you will use while employed.The curriculum is broken into two primary parts which are classroom theoretical components that cover Tennessee state as well as federal regulations, and a clinical portion which covers 25 different nursing related skills.
If you are a medical corpsman from the military, then you may apply for the state exams without entering a training program. Military-trained medics, RNs and LPNs may also apply for the exam. When they apply they can use their transcript of records and/or diplomas to prove their education and training.
Interstate Endorsement/Reciprocity
As mentioned above, only CNAs are allowed to apply through this route. When applying, the applicant must have a current certification and a clean record. To protect the patients, all applicants must also pass the national background check for criminal records. Applicants from Florida, Georgia, and North Carolina have different requirements that those coming from other states. Applicants from Florida and North Carolina will have to undergo training in a Tennessee-approved program before taking the exams. Those who come from Georgia are allowed to directly apply for the exams without any additional training. Applicants can get a copy of the application forms by going to this link: http://health.state.tn.us/Downloads/g4010168.pdf or requesting it by calling (800) 778-4504 or (614) 741-7173.
Dresden is the county seat of Weakley County. This small town has a total area of an estimated number of 5.3 sq miles, where all of it is land. As for their total population, during the last census, they had about 2,855 people living there and a population density of 537.9/sq mile.
Examples of the health care centers and providers that are serving this town and its people include Dresden Medical Clinic, Volunteer Physician Center, Back Pain Relief Clinic, Dresden Specialty Clinic, and many more. photo attribution: westconn