The technical schools and medical facilities in Harriman, Tennessee that are open for enrollment of nurse aide training can be seen below. For any inquiries about program requirements, exam requirements, or tuition fees, you can contact any program listed here.
Renaissance Terrace Health and Rehab
257 Patton Lane,
Harriman, TN 37748
(423) 354-3941
Tennessee Technology Center
1745 Harriman Highway,
Harriman, TN 37748
(865) 882-6703
The most practical way to start a career in the field of health is to become a nursing assistant. This profession has been in demand not just in Tennessee but also throughout the United States. To work as a nursing assistant, you must be certified. Once you become a CNA you will be able to work in different healthcare facilities such as nursing homes, hospitals, home health agencies, assisted living centers, and long term care centers.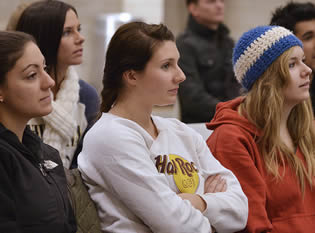 The first step in becoming a nursing assistant is to enroll in a state-approved training program. To enroll, you must be at least 18 years old, understand and speak Basic English, have a high school diploma or something equivalent, have completed all your immunizations, and be able to pass the criminal background checks which are done in federal and state levels.
CNA programs in this state offer a minimum of 75 hours of training. These hours are divided into lectures and on-the-job training under the supervision of a registered nurse or a licensed practical nurse. At the end of your training, you will learn 25 different nursing skills. Many of the programs in this state can be completed in 3-4 months.
If you have never been certified as a nursing assistant before, the only way for you to get certified is to challenge the nurse aide competency exam. The skills part of the exam will test you on 5 of the skills you learned during your course work. If you pass both the multiple-choice knowledge test and skills exam, your name will be entered into the Nurse Aide Registry. The Registry will then send you your license card within 4-6 weeks after you pass. Employers will check your certification when you apply by going to http://health.state.tn.us/Licensure/default.aspx. They will only hire nursing assistants who are listed on the Registry. You can also use the link provided if you wish to check your own record.
Because of the shortage of nursing assistants in the state, CNAs from other states are allowed to apply for reciprocity. Reciprocity will allow them to transfer their certification from their state to Tennessee. When they apply it is important that their certification is still valid and that they were able to maintain a clean record and avoid being listed on the Abuse Registry. Applicants coming from Florida, North Carolina, and Georgia have a different set of requirements. To find out more, please follow this link: http://health.state.tn.us/hcf/nurseaide.htm#reciprocity.
Nursing assistant certifications in this state are only valid for 2 years. Holders must renew their certifications before it expires. An expired certification can no longer be renewed. If you still wish to work as a nursing assistant even after your certification has expired, you will have to start all over by completing another training program and challenging the competency exam again.
This is a city that is a part of Roane County. Small portions of the city do extend into Morgan County. You can find this city in between the boundary of the Cumberland Plateau region and the Tennessee Valley region. The city is a primary city of the Harriman Micropolitan Statistical Area. As of the census of 2000, they had a total population of 6,350 residents and a population density of 612.1/sq mile. Harriman is composed of all land, which reaches up to a total of 10.2 sq miles.
There a plenty of health care clinics and providers that are located in this city, examples of them include Priority Healthcare LLC, Intrepid USA Healthcare Services, Emory River Geriatric Center Out Patient Program, Ridgeview-Louise Singleton Center, Wade Sandra Nurse Practitioner, Roane County Family Practice, Roane Medical Center Physician Referral, Roane Healthcare Professionals, Community Care Walk In Clinic, and Fresenius Medical Care. photo attribution: westconn