The certified nursing assistant courses that are located in Athens, Tennessee and open for you to enroll in are all found on this page. If you know of additional state approved training listings, you can send them to us and we can add them to this directory.
Tennessee Technology Center
Mailing address: P.O. Box 848, Athens, TN 37303
Physical Address: 1635 Vo-Tech Drive  Athens, TN 37303
(423) 744-2814
Compassionate Clinical Services, LLC
113 Park Street,
Athens, TN 37303
(423) 744-4674
The main steps in becoming a nursing aide involve getting the proper training and then challenging the certification exam. During the process, you will also be required to pass the criminal background check, which is done in federal and state levels.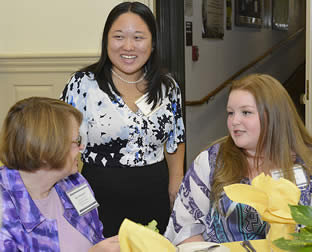 CNA training programs in the state are offered by community colleges, nursing homes, hospitals, assisted living facilities, and other training institutions. When looking for a suitable program to enroll in, you must make sure that the program is approved by the Tennessee Department of Health. The course must provide at least 75 hours of instruction and it will help prepare you for taking the license exam as well as teach you valuable medical skills. These programs will also help you and other nursing aide candidates to learn how to meet the individual needs of different patients. Their training curriculum is divided into lectures and practical training.  All programs are required to offer no less than 75 training hours  and will educate you in 25 different health care proficiencies.
After training, the next step is to complete the application forms. You can get a copy by downloading it at http://www.hdmaster.com/testing/cnatesting/tennessee/tnformpages/tnforms/1101TN.pdf or by calling (877) 201-0758.
The forms must be sent along with the payment fee. The payment must be in the form of money orders, cashier's checks, company checks, or purchase orders. If you are applying online, you can pay with the use of your MasterCard or Visa. Incomplete applications will not be processed. Send all forms to:
D&S Diversified Technologies
PO Box 418
Findlay, Ohio 45839-0418
During your exam day please arrive 20-30 minutes before the start of the exams. If you come in late, you will not be allowed to proceed and take the exams nor will you get a refund. You must also bring a valid government-issued ID and your SS card for the check-in. You will be considered absent if you fail to bring these two and will also not be allowed to test.
If you pass both the written/oral test and the practical skills test, your name will be entered into the Nurse Aide Registry. Employers are required to verify the certification of their applicants before hiring. They will only hire those whose names are on the Registry. If you want to verify a certification or check your own record, you can go to http://health.state.tn.us/Licensure/default.aspx or call (800) 778-4504.
Your name will only remain on the NAR for 24 months. To keep it there, you will have to renew your certification before it expires. Your listing can be renewed by showing verification that you worked one 8 hour shift during that time. For more information, please follow this link: http://health.state.tn.us/hcf/nurseaide.htm#renewals.
The city of Athens is a part of McMinn County. It serves as the seat of government for this county. As the name suggests, it was named after Athens Greece because of its topographical similarities. Athens is a principal city of the Athens Micropolitan Statistical Area. According to the census of 2000, they had a total population of 13,220 people and a population density of 976.3/sq mile. The total area of the city is approximately 13.5 sq miles, where all of it is land.
Athens Family Practice Walk in Clinic II, Neurosurgery and Spine Consultants of East Tennessee PC, Regency Healthcare Group, Caris Healthcare, The Surgery Center of Athens, Genoa Healthcare Pharmacy, Good Faith Clinic, Athens Dental Center, Athens Walk In Clinic, and Multispecialty Clinic are some of the many health care providers that are located in the area. photo attribution: westconn